Even when he's out of the country the sinister British press just can't get enough of Luis Suárez. And just like the media are at fault for him biting a bloke, the same dastardly pack reported his desire to leave Liverpool after two-and-a-half-years.
Suárez is linked with Real Madrid this morning now they have appointed Carlo Ancelotti as José Mourinho's replacement. Ancelotti would probably relish coaching a player he could have bought for £22 million in January 2011, when he instead ended up spending £50m on Fernando Torres.
Suárez would also be an upgrade on Mourinho in terms of the Clásico's toxicology, which is heartening for viewers and would appall Barcelona's sanctimonious set. His image might well improve abroad.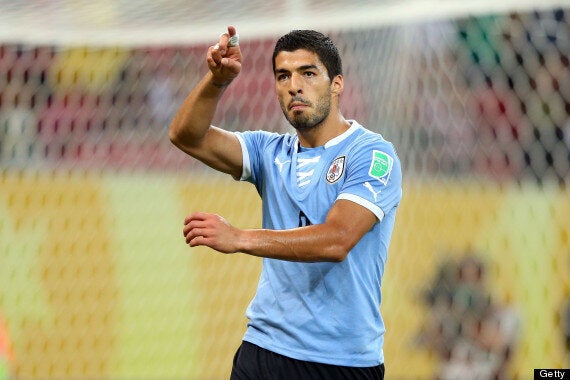 Suárez will face Brazil tonight
Ancelotti's arrival will see Arsenal confirm - finally - Gonzalo Higuaín's signing, the Independent add.
Brendan Rodgers has brought in four players already to Anfield and a potential fifth member is beginning to kick off.
Shakhtar Donetsk have said Henrikh Mkhitaryan has failed to report to their pre-season training camp in Austria, as the 24-year-old Armenian apparently digs his heels in over a £23m move to the Reds.
Mkhitaryan would be one of a number of new players to try and fill the gaping void Suárez will leave, yet despite a prolific season in Ukraine he is another niche player when Liverpool need someone established.
Liverpool are also interested in Barcelona B winger Gerard Deulofeu, with Rodgers hopeful the presence of his former teammate Luis Alberto could see the Merseyside club beat strong competition for his signature, write the Times.
Saga is possibly the most loathed noun for football supporters, and Manchester United fans are eager for some sort of announcement to be made on Wayne Rooney's future six weeks after the club's former manager said he wanted to leave.
David Moyes wants to keep him, write the Mirror, Rooney would like to go to Barcelona, add the Sun. You get the drift.
After yesterday's doubledose of Edinson Cavani, Chelsea say they won't spend more than £40m on the Uruguayan, write the Star.
Incidentally, Cavani doesn't think he's worth his €54m buy-out clause, so this has all the hallmarks to rumble on.
What could go wrong with signing André-Pierre Gignac? Accused of being fat in France and ostensibly unloved by Marseille, it would make perfect sense if Newcastle signed him. He is French, which is another potential case of Alan Pardew being undermined by Graham Carr, and has a name Joe Kinnear is unlikely to be able to pronounce correctly.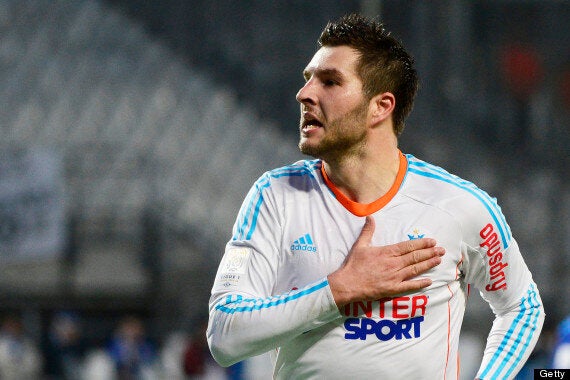 Could Gignac join the French connection at Newcastle?
Everton may be about to commit the cardinal sin of buying a player on the back of a tournament, according to the Mail. CSKA Moscow's 27-year-old midfielder Keisuke Honda is out of contract shortly and could arrive as interest in Marouane Fellaini grows.
And Micah Richards to Internazionale? The Sun say City's injury-prone defender is wanted by the Nerazurri.
Popular in the Community