UPDATE 4pm: Friends, family and fans of much loved actor James Gandolfini have gathered in Manhattan for the funeral service of the 'Sopranos' star, who died in Italy last week.
Among those attending were actor friend Steve Buscemi, Edie Falco who played his wife and actress Aida Turturro, who played Gandolfini's sister in the Emmy Award-winning show.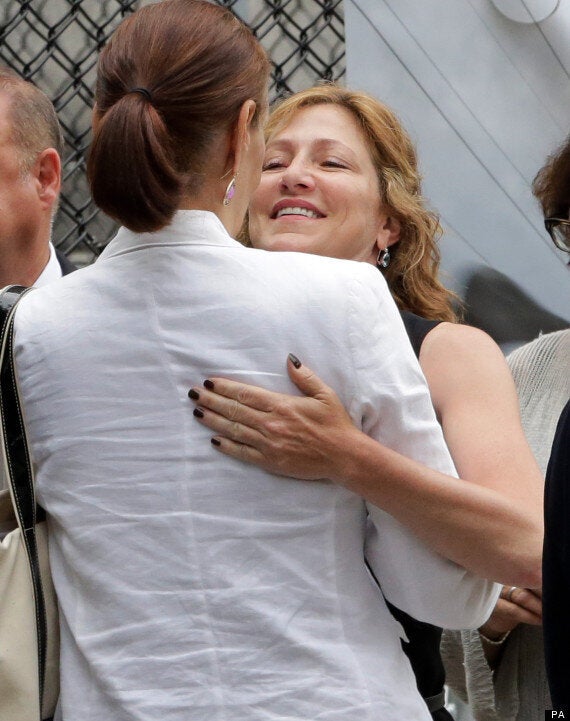 Edie Falco joined mourners for James Gandolfini in Manhattan
'Sopranos' creator David Chase was due to give a eulogy during the service, being held at New York's Cathedral Church of Saint John the Divine. His second wife, Deborah, the mother of his baby daughter, was also expected to speak, along with two family friends.
Around 1,500 guests were expected at the ceremony and police erected barricades around the church.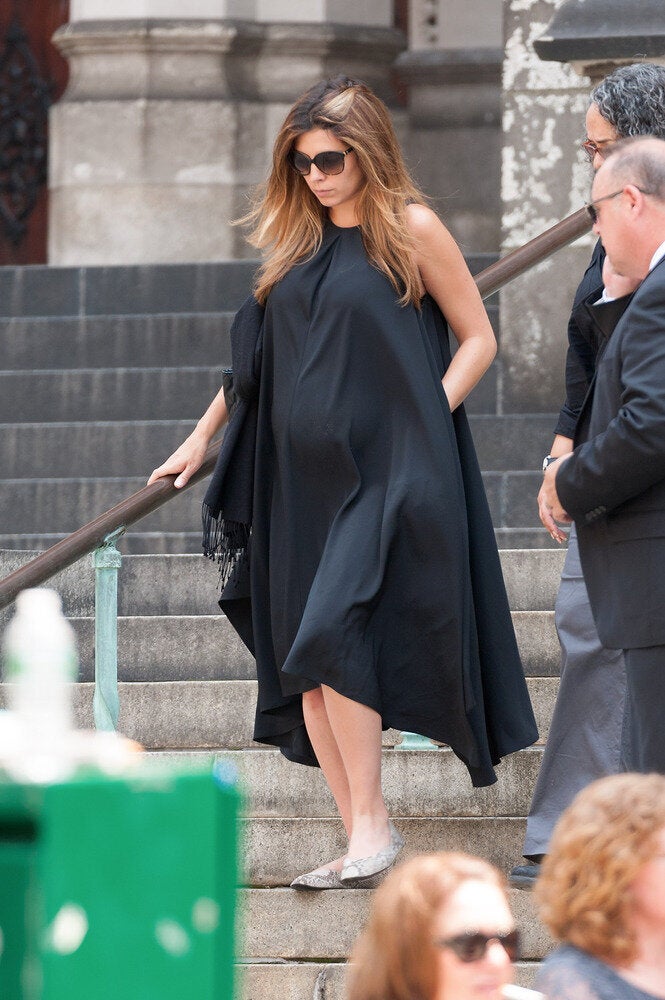 Funeral For Actor James Gandolfini
The friends and family of James Gandolfini attended a private wake for the popular actor, following his sudden death in Italy last week.
A long stream of mourners passed through the Robert Spearling funeral home in Park Ridge, New Jersey, Gandolfini's home town.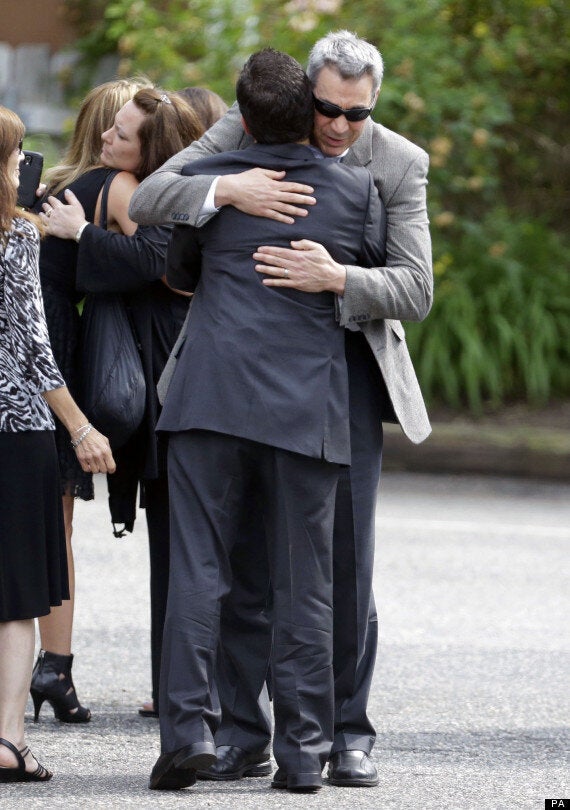 Friends and family have gathered to say their farewells to the 'Sopranos' star
Sentiment has been strong throughout the state for the 'Sopranos' star, who suffered a fatal heart attack in his Rome hotel room last Wednesday, while on holiday with his son. Fans from far and wide have been arriving to pay their respects, while many flags on official buildings have been flown at half-mast.
An HBO spokesman has confirmed that the actor's funeral will be held today at the Cathedral Church of Saint John the Divine in New York City.
James Gandolfini played Tony Soprano for six seasons on the show, winning three Emmy Awards for Best Actor in a TV series. He also performed on Broadway, which dimmed its lights for him last night.