Mark Webber is to quit Formula One at the end of the season to race sports cars for German manufacturer Porsche.
Lotus driver Kimi Raikkonen is favourite to replace Webber at Red Bull after he decided not to remain as team-mate to world champion Sebastian Vettel.
Webber, who had options to move to other F1 teams, could also be replaced by either of Toro Rosso's current drivers, Daniel Ricciardo and Jean-Eric Vergne.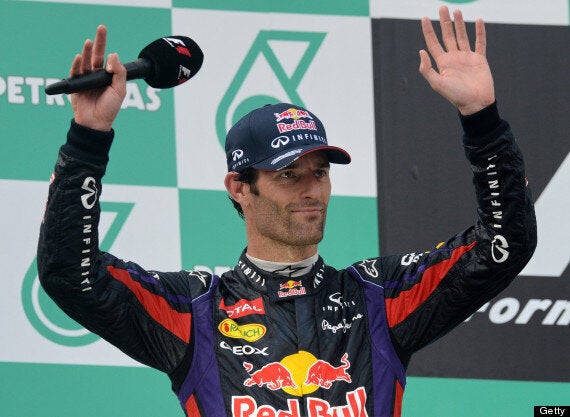 Webber will leave Red Bull later this year
"Porsche has written racing history as a manufacturer and stands for outstanding performance and technology at the highest level," said Webber.
"I'm very much looking forward to this new challenge after my time in Formula 1. I can hardly wait to pilot one of the fastest sports cars in the world."
Having begun his F1 career with Minardi, Webber, 36, went on to compete for Jaguar and Red Bull over the following 12 years, twice finishing third in the driver standings and standing on the podium 36 times.
Webber's return to sportscars - he raced for Porsche between 1997 and 1998 - will be popular amongst drivers, according to former rival, Allan McNish.
"He's a hard charger, he's intelligent, he's a thinker, he's a nice person, he'd be good in the paddock," the Audi driver said.
Although Vettel apologised he later said he would do the same again, leading to Webber to repeat his claims that Vettel was favoured by Red Bull bosses.
The team had said he would be welcome to stay for 2014 but he has decided to move his career in a different direction.