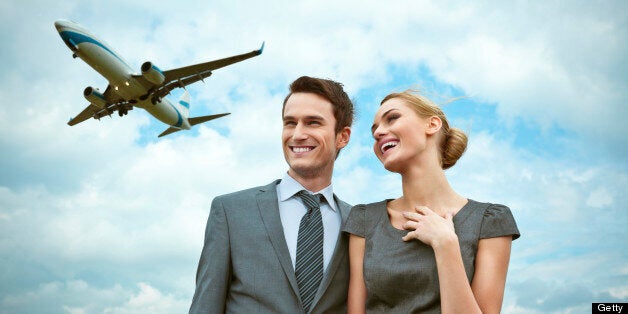 Looking for an anniversary/birthday gift for that certain special someone in your life? Or maybe you just want to spice up things in the... cabin?
Well, look no further. Or rather, look across the Pond to America. Because Ohio airline Flamingo Air is offering the perfect package: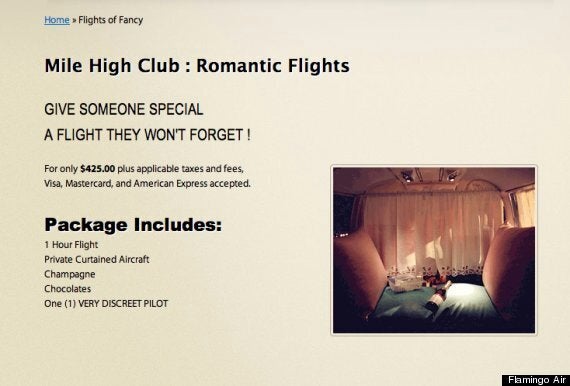 Yes, there's no need to sneak into the toilet* on Flamingo Air's Flights of Fancy. Because a 'private curtained aircraft' will be at your disposal - along with one (1) VERY DISCREET PILOT - who presumably wears dark glasses and earplugs during the flight.
Of course, you only get one hour... But hey: that's long enough to do it twice, and still have time left over to watch an inflight episode of 'The Simpsons', right?
*Note: we don't recommend that you do this on a commercial flight.