We're used to seeing Rachel Weisz in character as a cool, crisp, utterly English beauty, for whom butter wouldn't generally melt.
So, it's a change to see her vamping it up royally as wicked (or is she?) witch Evanora in 'Oz The Great and Powerful', Sam Raimi's reworking of 'The Wizard of Oz', out on DVD and Blu-Ray next week.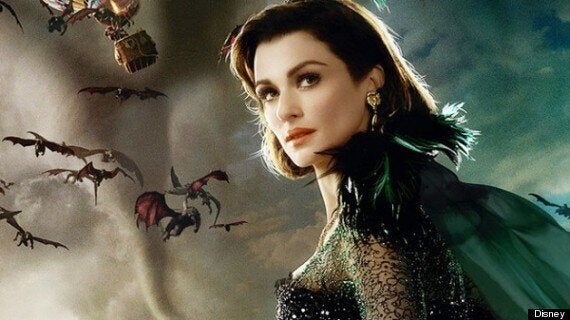 Rachel Weisz in character as evil Evanora
Rachel Weisz recently sat down with HuffPostUK to talk about the delights and challenges of being beautifully bad... WATCH HER IN ACTION ABOVE.
'Oz The Great And Powerful' is out on DVD/Blu-Ray/3D Blu-Ray and Digital Download from Monday 1 July, also starring James Franco, Mila Kunis, Michelle Williams and Zach Braff Watch the trailer below...
Related