Romain Grosjean is into his second year with Lotus after returning to Formula 1 in 2011 and will be on track this weekend at the British Grand Prix at Silverstone.
Ahead of the year's eighth race, the 27-year-old opens up on teammate Kimi Raikkonen, Alain Prost and Ayrton Senna's influence and the prospect of France hosting its own F1 Grand Prix.
If Kimi Raikkonen leaves at the end of the year what do you feel you need to do in order to prove you are the man to take the lead role in the team?
By the end of this year I'll have two full seasons under my belt so I feel I know the team well, and the complexities of Formula 1. I have been with this team a very long time, being reserve driver and working closely with Enstone, so I feel very comfortable here. But we will see what happens.
What is Kimi Raikkonen like as a team mate?
He's a good driver to measure yourself against in the car and a unique character outside of it. Of course, you can always learn something from a World Champion and a driver who has done so many seasons in Formula One, so he's a valuable team mate to have and we have respect for each other.
Which former world champion inspires you the most?
All world champions but I have to say that I grew up watching the Prost/Senna battles on track and it really inspired me.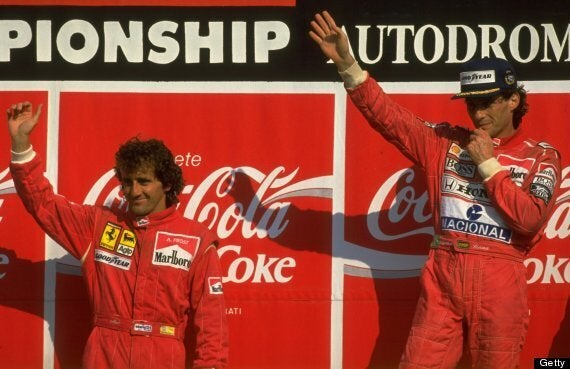 The Prost/Senna rivalry is one of sport's greatest
Which circuit in France would you like to have as a Grand Prix location?
As a French driver, I would love to drive a Grand Prix in front of my home crowd; it would make me very proud. Regarding a location, there would be a few circuits to choose from, I don't have a firm favourite.
Which Grand Prix do you consider as your "home" race as there is no French Grand Prix?
Monaco and Silverstone are both home races, Monaco as it's so close to France and such a unique event, and Silverstone as it's close to the team and I leave near to the factory there.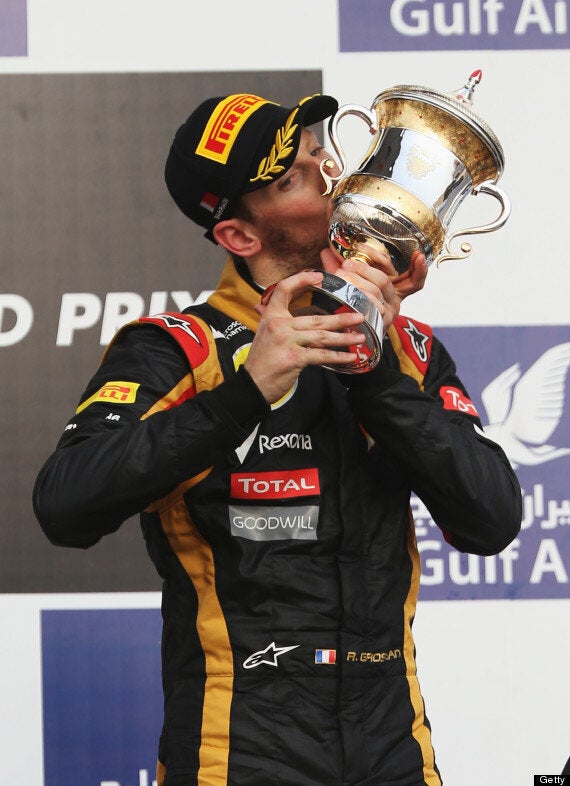 Grosjean celebrates his third place finish at Bahrain in April
What will success look like for you in 2013, when you are at seasons end?
I would see a successful season finishing with strong and consistent results with some podiums and maybe even a top step of the podium too. That's the aim, as always.
Suremen is an official partner of the Lotus F1® Team. To discover what lies behind the perfect lap of an F1 track and for the chance to drive the official Lotus F1® Team car, visit the Suremen YouTube channel.
Related