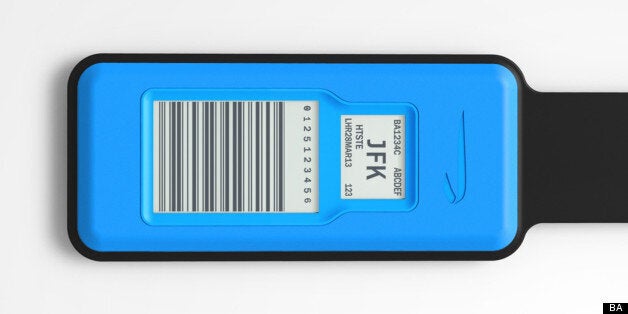 The new re-usable, E-ink luggage tags are designed to be permanently attached to bags, and updated with new information every flight.
When they're introduced next year, the tags will let you use a BA app to create your luggage tag, and beam the details from your phone to the little E-ink device.
Because electronic paper doesn't use electricity except when updating with new information, there is no concern that the battery will run out when your above the Atlantic, leaving your bags stranded when you get back down to Earth.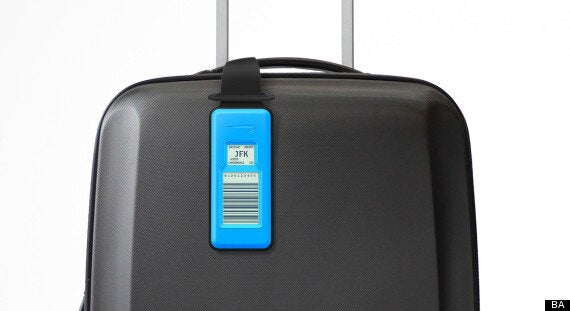 Only BA employees will use the devices in a three month trial, starting in July.
BA told the Verge that it decided to use the simple E-ink style tags rather than more complex systems with GPS or mobile communications of their own, because they can already be used around the world without any new systems being installed.
The hope is that the new tags will cut the time spent at bag drop-off points, speeding up travel for everyone.
Once checked in, customers just need to hold their smartphone over the electronic tag, which automatically updates with a unique barcode containing their flight details and an easy-to-see view of their bag's destination. Not requiring a traditional paper tag to be printed and attached, customers can then save precious time by having their electronic tag quickly scanned at the bag drop, going straight through security to relax before catching their flight.

It is intended that the patent-pending hi-tech tag can be used time and time again.
Frank van der Post, British Airways' managing director, brands and customer experience, said: "This is a fantastically simple, yet smart device that gives each customer the choice to have their own personalised electronic baggage tag that changes with the swipe of a smartphone – every time they fly."