Blending the past with the present, these images of London are a veritable trip down memory lane.
From bomb damage at Bank Underground station to the spot where Emmeline Pankhurst was arrested, the pictures tell the stories of a great city.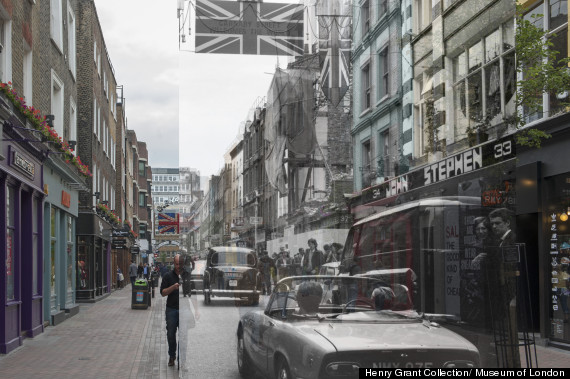 London's Carnaby Street
The images are from the Museum of London collection and were inspired by StreetMuseum app, which guides users to sites across London where hidden histories of the city dramatically appear.
SEE ALSO London In 1927: Breathtaking Pre-War Footage Of Our Beloved Metropolis (VIDEO)