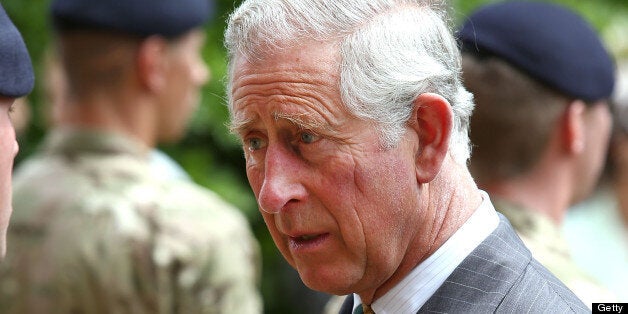 The Prince of Wales's funding from the taxpayer fell by almost 50% during the last financial year to £1.1 million, official accounts have showed.
Charles's income from the sovereign grant and government departments fell from £2.1m, a drop of 47% during 2012/13.
He also saw his private funding from the Duchy of Cornwall - the landed estate given to the heir to the throne to provide him or her with an income - go up by 4% to £19m.
The large fall in funds from the taxpayer was in large part due to a reduction in costs as overseas countries he visited footed his travel bill.
Spending on official travel paid for through the sovereign grant - the new funding system which has replaced the civil list - and grants-in-aid fell during the period from £1.3m to £644,000.
The Prince's tax bill fell slightly by £70,000 to £4.426m, a drop of 1.5%.
Charles and the Duchess of Cornwall travelled almost 58,000 miles to and from official engagements at home and abroad, the Clarence House report said.