This sequence of pictures shows the remarkable progress of face transplant patient Richard Lee Norris.
Norris lost most of his upper and lower jaw as well as his lips, teeth and tongue in a gun accident in 1997. Richard Lee Norris pictured before his accident and during the stages of his surgery
Within a week, he was brushing his teeth and shaving.
Dr Eduardo Rodriguez, who led the marathon operation says Norris's procedure is one of the most extensive because of the inclusion of the tongue and teeth and because the incisions are farther back and less visible.
Norris now has sensation in his face, is able to smile and is regaining his speech. He is also currently studying for a online art history college course. Norris lived much of his life as a recluse after the accident
An avid golfer and fisherman, he said: "I can now start working on the new life given back to me."
The first full face transplant was carried out in France in 2005 on Isabelle Dinoire, who was mauled by her dog.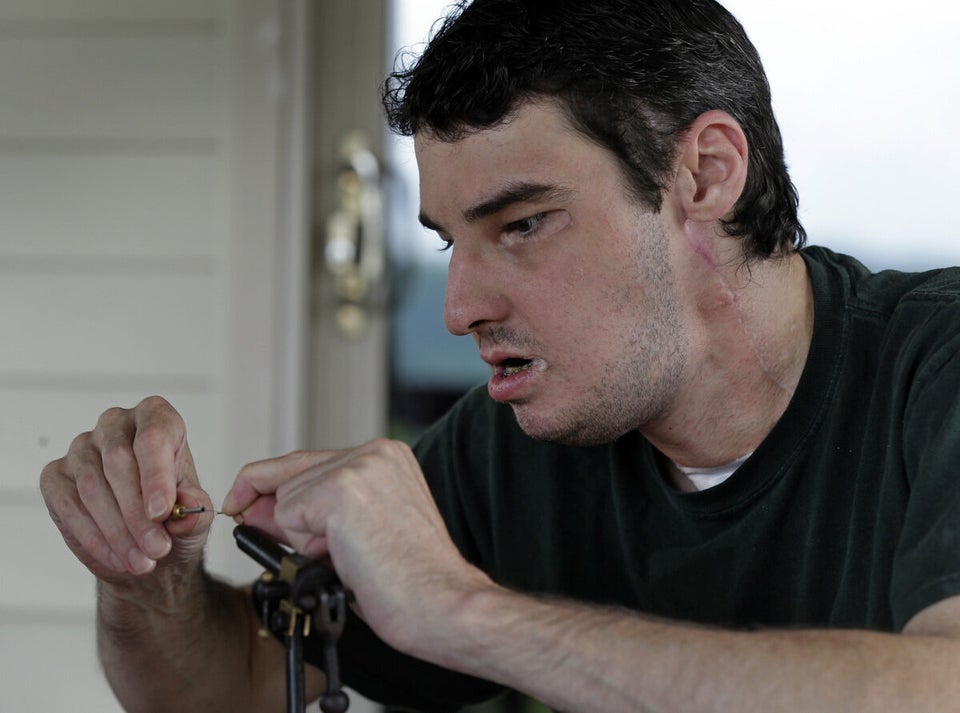 Face Transplant patient Richard Norris