We think it's fair to say that Zayn Malik has - how do we put this? - an ill-advisedinteresting collection of tattoos and he's added to his body art with a new inking of his Little Mix girlfriend Perrie Edwards.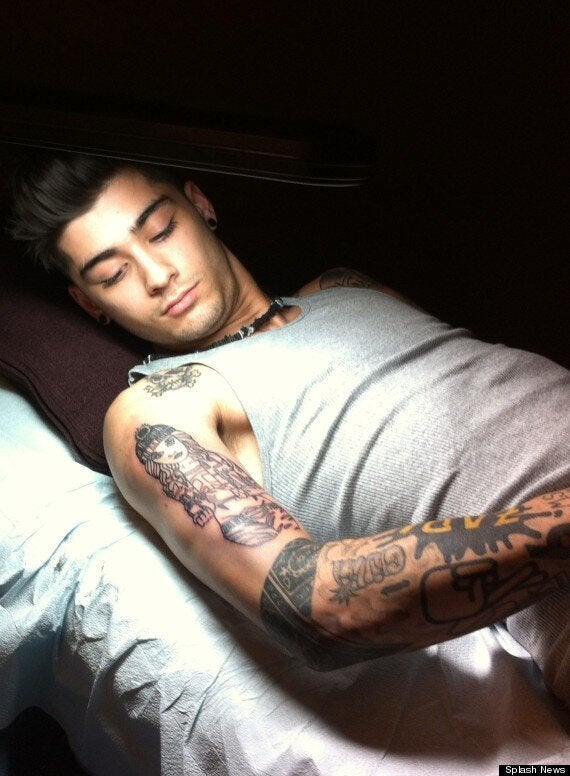 Zayn Malik's admires his latest tattoo
Aaawww, Zayne, you shouldn't have. No, honestly, you REALLY shouldn't have.
The 20-year-old One Direction star was snapped having the tat completed on his upper arm at the Tattooed Heart Studios in Maryland.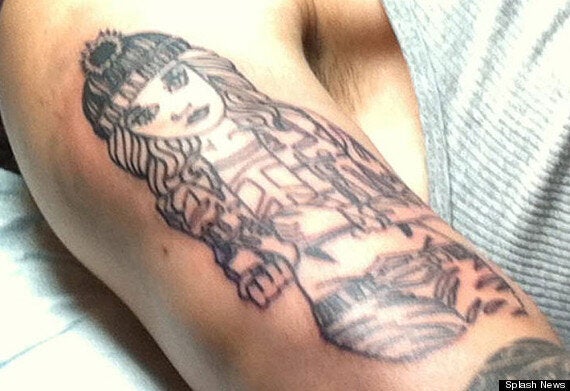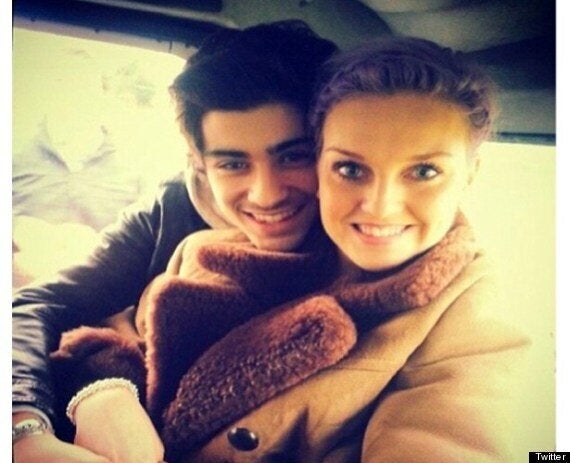 Zayn with his Little Mix girlfriend Perrie Edwards
And Zayn wasn't the only member of One Direction adding to their body scrawlings. Louis Tomlinson also treated himself to a new inking.
When will this madness end?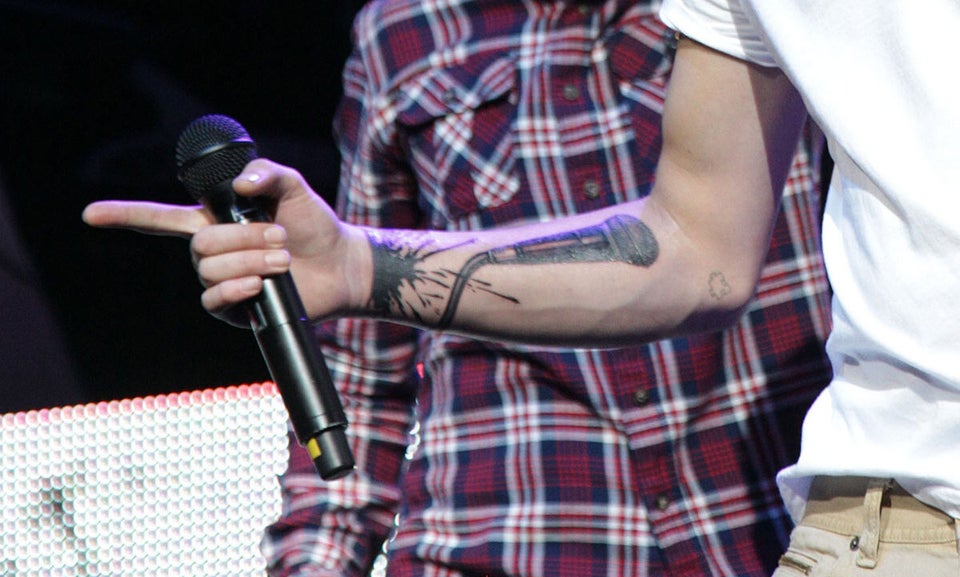 Whose Tat Is That? One Direction Special!