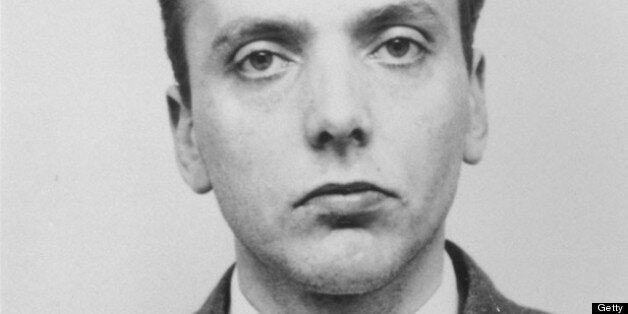 A letter in which Moors Murderer Ian Brady claims to have killed four more people has been published for the first time.
In the seven page letter, written by Brady in 1989, he said he killed two men in his native Glasgow and then killed a man and a woman in Manchester, where he and his partner Myra Hindley abducted and murdered five children in the 1960s. But Greater Manchester Police said the claims have been thoroughly investigated and found to be "completely unsubstantiated".
The letter was part of a series of correspondence between the notorious child killer and former local journalist Brendan Pittaway and published on the Daily Telegraph website last night. In it, he also claims that the body of his 12-year-old victim Keith Bennett, which has never been found, is buried in Yorkshire.
On Friday Brady lost his legal bid to be transferred to a jail and was told he will instead remain a patient at maximum security hospital Ashworth on Merseyside for the foreseeable future on the grounds that he is mentally insane.
Victims' families have criticised giving Brady, 75, the opportunity to "grandstand" at the mental health tribunal, while others described the hearing as a "circus" and a "complete waste of taxpayers' money".
The tribunal was the first time Brady has been seen in public since the 1980s, when he was taken back to Saddleworth Moor in the search for the bodies of two of his victims, and the first time he had spoken in public since being jailed for life at Chester Assizes in 1966.
In his letter Brady describes the four additional murders as "happenings" and says that he killed a man "on the waste ground behind the station" and a "woman in the canal".
Brady goes on to say he also killed a man in Glasgow and another man "above Loch Long", a 20-mile long sea loch at the mouth of the Clyde.
The details of his claims had previously been included in the autobiography of Detective Chief Supterintendent Peter Topping, the officer who led the search for Keith when Brady confessed to killing him in 1985, The Telegraph reported. But he raised serious doubts over whether Brady was telling the truth.
It is unclear if the killer's claim that Keith's body is buried in "Yorkshire, not Lancashire" is in reference to his disagreement with boundary changes, and does not mean Greater Manchester Police, who he has a grudge against, have been searching in the wrong area.
He wrote: "As for Keith Bennett. The area of the site is in Yorkshire, not (double underlined) Lancashire, and should have been dealt with by the Yorkshire Police. I have already stated my readiness to questioning under Sodium Penthatol (sic) so-called 'truth drug', but not (double underlined) by the Manchester Police."
Martin Bottomley, Head of Greater Manchester Police's Cold Case Review Unit, said: "In the 1980s, Brady 'confessed' to a number of other unrelated murders.
"All these claims were thoroughly investigated at that time and found to be completely unsubstantiated. GMP has been investigating Brady's horrendous crimes and their aftermath for over 40 years now. A week hardly goes by when we do not receive some information which purports to lead us to Keith's burial site.
"All of these claims are investigated and it remains our aim to find Keith for the sake of his surviving family members. Only one person knows where Keith is buried and he refuses to disclose that information, preferring to taunt Keith's loved ones, assisted by those who seek to profit from his manipulative scheming."
He added that the police force has seen similar correspondence between Brady and his confidantes and advisers, who "have similar plans to capitalise on his notoriety after his death".