Michael Eavis, who holds the musical extravaganza on his farm in rural Somerset, said the two-hour performance - complete with fireworks and a burning phoenix on top of the stage - was worth the wait.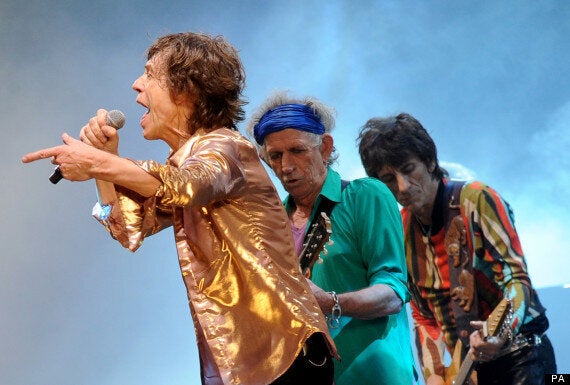 The Rolling Stones at Glastonbury
He had tried to secure the band, celebrating their 50th anniversary, for years and said he was not sure how next year's headliners, who have already been booked, would live up to the Stones.
"It was 43 years in the making, 50 years for them, and we've finally come together. We're on the same page at last," Eavis said, on the third day of music at the festival.
He claimed it was his highlight of his time running the festival, which was first held in 1970.
The 77-year-old, who organises the event with daughter Emily, said: "It's the whole razzmatazz of the occasion - the two of us finally getting together at long last.
"I had to prove myself to them. We were a bunch of hippies; it's hardly a Rolling Stones set up, is it?".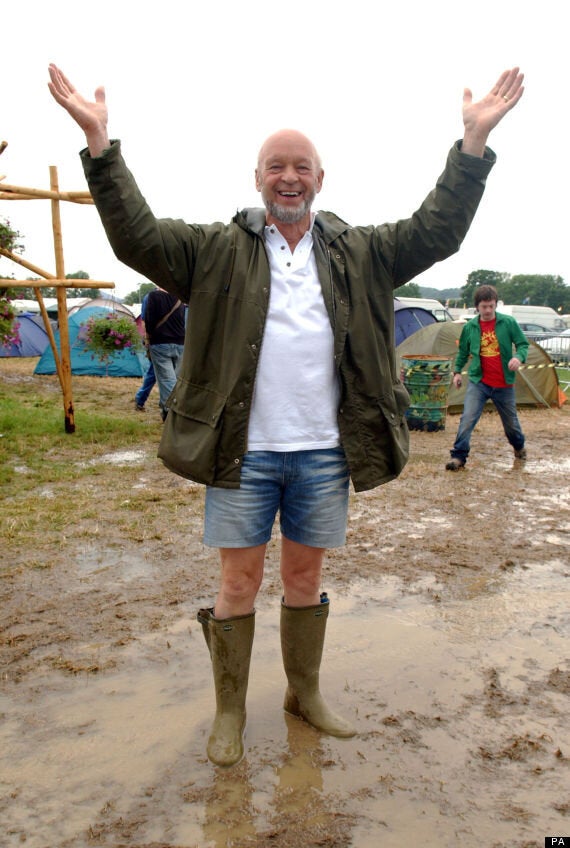 The capacity of the Pyramid area was expanded for the first time for the Stones, meaning a festival record of 100,000 saw Sir Mick Jagger strutting his stuff.
He led the band through their classics, starting with an energetic Jumpin Jack Flash and ending with a soulful You Can't Always Get What You Want, before crowd-pleaser Satisfaction.
Jagger was said to have been concerned about sound quality ahead of the gig, but his fears were unfounded.
"Musically, they were absolutely brilliant," said Eavis, who claimed the band were number one in his top 10 of headliners, above Radiohead, U2 and Oasis.
"Mick Jagger's energy leading that band with such a passion and so much style - he was absolutely amazing.
"I've never seen anything like it. It's quite remarkable to think he can go like that, at his age.
"I'm a bit older and I couldn't keep going. His legs and his arms and his movement - he was going for it like his life depended on it."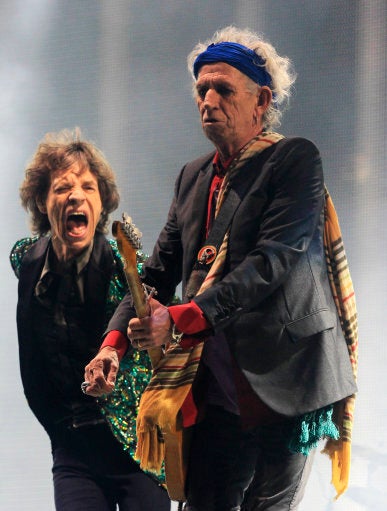 Rolling Stones Glastonbury
The mechanical phoenix created by Joe Rush, which came to life during 'Sympathy For The Devil', was a labour of love with health and safety officials voicing concerns, Eavis said.
He laughingly claimed the ornate moving sculpture cost almost the same as the Stones' fee for their set.
Bands have already been booked for next year's key Pyramid stage headline slots. Asked if there were any veteran rockers on a par with the Stones, Eavis smiled and said: "Ever so slightly, yeah."
He joked that there were now very few acts left on his wish list, and pondering how many more festivals he will organise, said: "Another 10, do you think?".
While Eavis said he had been known to say it before, 2013 was the best year yet.
"It's actually true," the farmer said. "It really is the best festival I've ever done, without a shadow of a doubt."
He said the ticket holders, of which there were 135,000 this year, were what kept him going.
A BBC Two spokesman said its coverage of The Rolling Stones peaked at 2.5 million viewers, compared to the peak of 2.1 million for U2 who headlined on the Saturday night at the last Glastonbury festival in 2011.
Other highlights of the weekend have included Friday night's headline set from the Arctic Monkeys, Portishead on the Other Stage and an early morning performance from Liam Gallagher's band Beady Eye.
Eavis said he had particularly enjoyed Elvis Costello's Saturday afternoon gig, and taking part in a karaoke session on Saturday afternoon.
"It fills me with so much confidence because people love it so much," he said.
"The people are so thrilled to be here. So that's my energy, really."
Bookmakers Ladbrokes have given odds of 4/5 that next year's festival tickets, which go on sale in October, will sell out in record time.
Popular in the Community