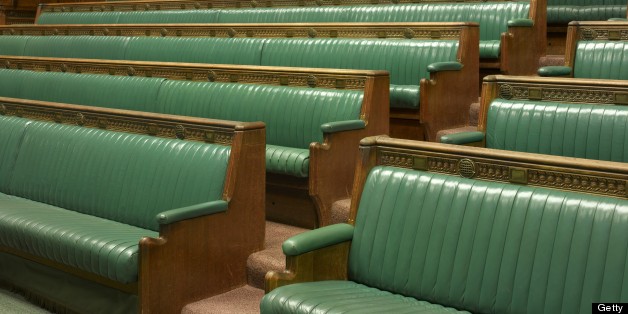 Getty
Are you an experienced upholsterer with skills in leather and fabric upholstery as well as cosmetic leather repairs? Then the House of Commons wants to hire you to make sure the green benches don't get too tatty from those pesky MPs jumping up and down on them all the time.
Commons authorities have placed an advert for a £24,839-a-year role and are looking for someone who has the ability to re-upholster a "wide variety of traditional styles".
According to the advert, the post holder is required to "upholster furniture, dealing with a range of traditional furnishing style and fabrics on a day-to-day basis as well as substantial involvement in preparations of ceremonial occasions".
One desirable, but not essential requirement, is experience of "deep buttoned and fluted leather upholstery" . The successful candidate is expected to be able to estimate fabric requirements for specified items of furniture, screens, drapes and camera stands.
The job advert has been placed specifically by the House of Commons and not the House of Lords - suggesting upholsterers who are more keen on red leather than green should perhaps not apply.