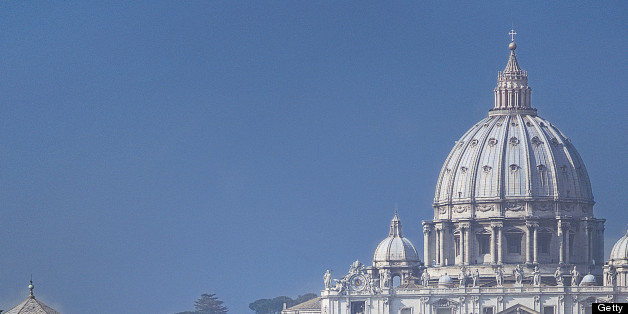 Getty
A convicted paedophile priest who claimed a gay prostitution ring has been operating within the Holy Roman Church, has been arrested for slander.
Don Patrizio Poggi was arrested on Friday after prosecutors concluded he had made up allegations that clergymen had hired underage rent-boys for sex, The Times reported.
Poggi, who was defrocked and served a five-year prison sentence for abusing teenage boys at his Rome parish, also claimed a former Carabinieri police officer recruited boys on behalf of nine clergymen, IBTimes reported.
"Poggi conceived and put into action a slanderous plan, presenting circumstances that were false," the news channel quotes prosecutors as saying.
It adds: "He wanted to cause a scandal that be believed could have led to a review of his sentence and his re-admission to the church."
SEE ALSO:
Poggi, who had complained after the Vatican refused to reinstate him once he completed his prison sentence, had earlier told police: "I decided to file this complaint and cooperate with the law after long reflection and after a painful history of abuse and misuse of power that I have overcome thanks to the faith that guides me."
The 46-year-old added: "I feel obliged to protect the Holy Church and the Christian community since I am aware of grave facts that undermine their integrity and break canon and penal law."
The allegations are rejected by the Vatican, CathNewsUSA reports.
Cardinal Agostino Vallini, head of the Catholic Vicariate of Rome said Poggi's claims were made from a desire for vengeance.
He said: "The cardinal expresses his full confidence in the magistracy and declares himself fully convinced that this slander will be demolished, demonstrating Poggi's claims to be untrue.
"God will hold everyone accountable for their deeds."