Mumford and Sons brought Glastonbury Festival to a resounding close last night, and it was a particularly sweet set, as bass player Ted Dwane joined them on stage, following his recent brain surgery.
"We've celebrated the fact that Ted is alive here together. Shall we sing together?" asked frontman Marcus Mumford of the crowd at the Pyramid Stage, before launching into 'Awake My Soul'.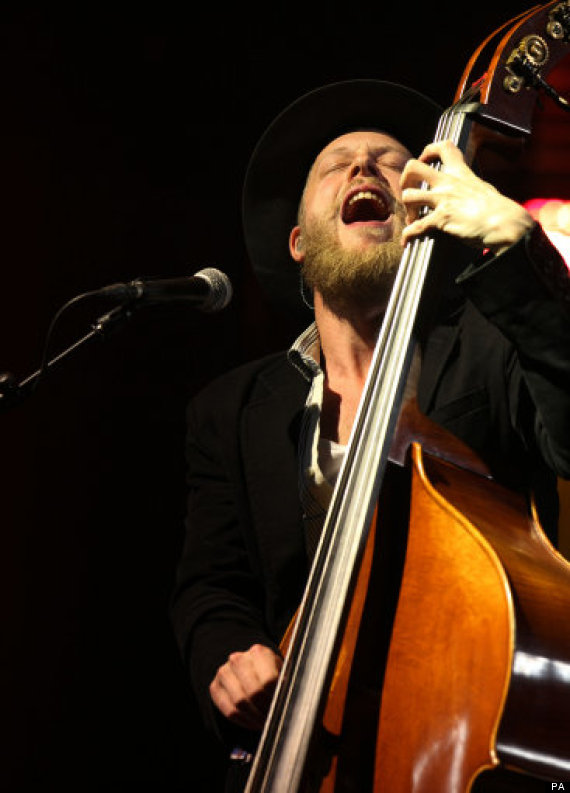 Ted Dwane back on stage with Mumford and Sons
While their performance drew only an average review from the Guardian, with slightly more praise from the NME, there was no doubting the enthusiastic crowd's response as the Grammy-heavy folk band brought out their big guns, 'I Will Wait' and 'Little Lion Man'.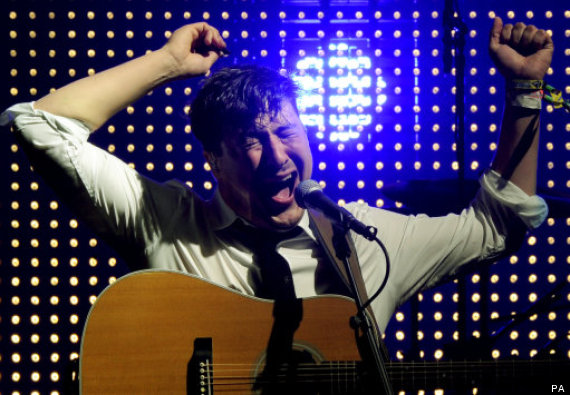 Marcus Mumford led the crowd in a stirring rendition of 'I Will Wait'
And they finished with 'A Little Help From My Friends', joined on stage by Vampire Weekend and the Vaccines.
What di you think of Mumford and Sons' set? Let us know below...
Other headliners on the last day of this year's triumphant Festival included Australian enigma Nick Cave, Kenny Rogers and the unlikely double act of PiL, Johnny Lyden and Co, teamed with... Sir Bruce Forsyth. Yes, you read that right.
With combos like that, plus the indomitable Rolling Stones in action, no wonder festival organiser Michael Eavis is calling this year "the best Glastonbury ever".
Pictures from Sunday below...