A new app has been designed to let you see how a new TV would look in your living room - without having to buy one.
The app, designed by Sharp, uses augmented reality to overlay TV screens of various sizes on your wall.
Using the app you can figure out how large a TV your room could take - from 50 inches all the way up to 90 inches.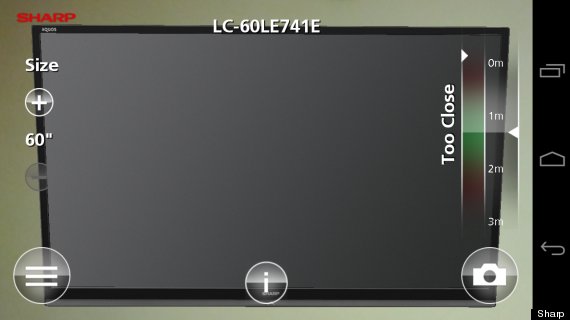 Available for iOS and Android, the app uses an AR 'marker' - essentially a print-out that can be recognised by the app - to tell where your TV should go.
It then projects the 3D image over the marker on your phone or tablet screen, allowing you to walk around your room and get a sense of if too big really is too big.
Being a Sharp app it's designed to promote their Aquos range of TVs - but you should be able to apply the results to any brand with the same size panels.
Check it out at the Google Play store or Apple's App Store.