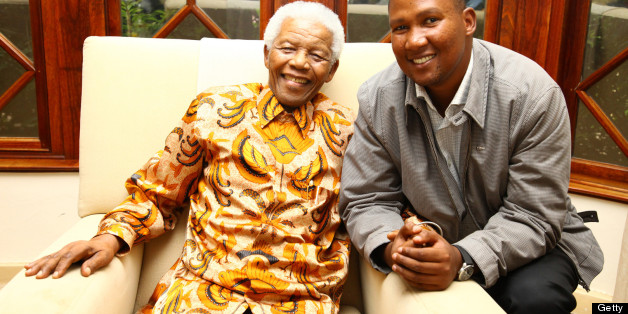 Getty
Nelson Mandela's grandson has been accused of illegal grave tampering.
Sixteen members of former South African President Nelson Mandela's family have alleged Mandla Mandela moved the bodies of three of the ex-president's children from a family graveyard.
Mandla allegedly moved the bodies of Mandela's first son Makgato, his daughter Makaziwe, who died as an infant, and his second son Madiba Thembekile, two years ago.
The Mandela family claim Mandla took the bodies from Qunu to Mvezo because he is chief of Mvezo and believes when the former President dies he will want to be buried with his children.
They accuse him of trying to cash in on his grandfather's death, hoping the area he rules will profit from being the burial place of Nelson Mandela.
The family is seeking criminal charges against the former President's grandson.