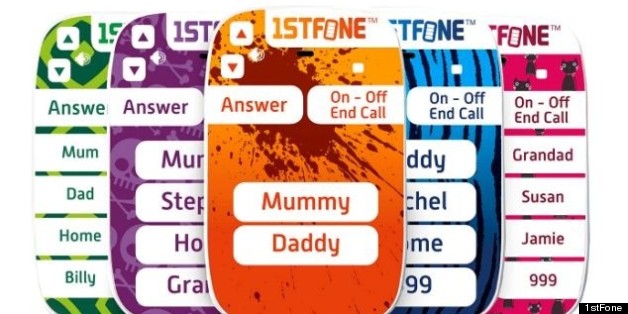 1stFone
At what age do kids need their own phone?
Fourteen? Twelve? How about four?
A new mobile phone aimed at children from four to nine years old has been launched, pitched as a "dumb phone for smart parents".
The custom-made, credit-card sized mobile by OwnFone is light on features, but conceptually pretty interesting.
It features no screen, keypad or games, but has an easy control scheme, 10 designs and a battery that lasts up to a year.
Parents specify up to 12 numbers to pre-program into the phone, which kids can call at the push of a single button.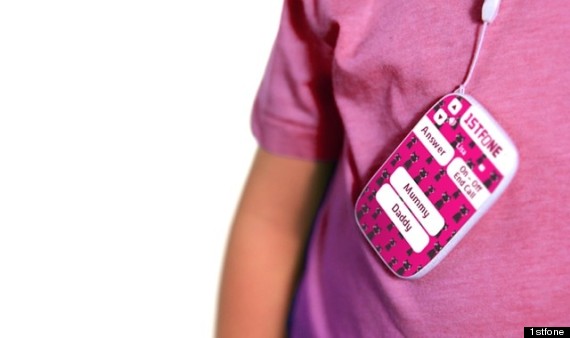 The idea is that kids can be sent out with the device, and only use it in the case of emergencies - though that's probably the kid's definition of emergency, which might differ from the parents'...
Its makers say the aim is to keep kids connected, but take away the dangers of a modern smartphone.
"With such basic functionality the risks of text or cyber bulling, stumbling across inappropriate material on the internet, 'sexting' or being mugged, all common concerns with young children who have mobile phones, are completely eliminated. The limited functionality of the 1stFone also means usage is greatly reduced, minimising the monthly cost to parents."
A version of the phone for older people - festival-goers or heavy partiers who don't want to take a phone with them - will be launched "in the next few weeks".
The 1stFone costs from £55 and is available on a 30-day rolling contract, pay as you go or six and 12-month bundles.