Most of us have fallen asleep on a train, or have had too much alcohol to know what's going on while teetering on the edge of a station platform. The footage of a woman at a station in Prague who was either asleep or so drunk she fell into the train tracks is sobering to say the least.
"A video recording shows that the woman waiting for the underground could hardly keep her balance. She staggered and fell straight onto the tracks," police spokeswoman Eva Kropacova said in a statement.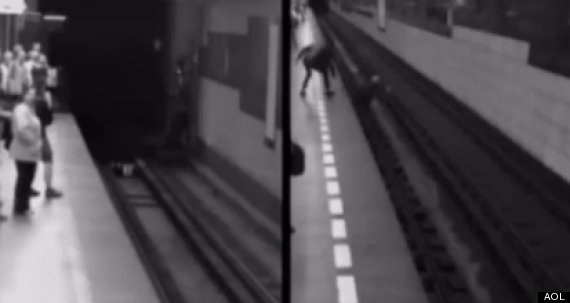 She is seen toppling into the middle of the tracks, and then ending up miraculously unscathed and alive, despite the train running over her crouched body.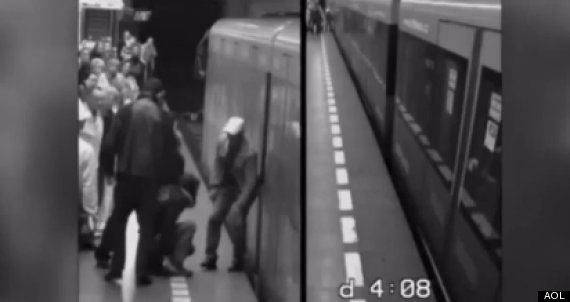 Lucky for the woman, she fell between the two tracks, and was later pulled out between the first and second carriages. What is even more shocking is that just she dusts herself off and walks away at the end of it. The Daily Mail wrote that she reportedly told police she was 'merely tired' and refused medical treatment and a breathalyser test.
Other commuters have also cheated death in the Prague underground, according to Prague Transport Company spokesman Petr Vorlicek.
"There is a dip (between the rails), when you fall in there, the carriage is quite high above you so it won't hurt you," he told AFP.
FOLLOW US ON TWITTER | LIKE OUR HUFFPOST UK LIFESTYLE PAGE ON FACEBOOK