Two people were killed and more than 150 others injured when a plane crash landed at San Francisco International Airport.
The Asiana Airlines flight from Seoul, South Korea, was believed to be carrying 291 passengers.
The FBI said it had ruled out terrorism, Sky News reported.
Many more are believed to have been injured, with passengers escaping the burning wreckage of the plane by jumping down the emergency inflatable slides to safety.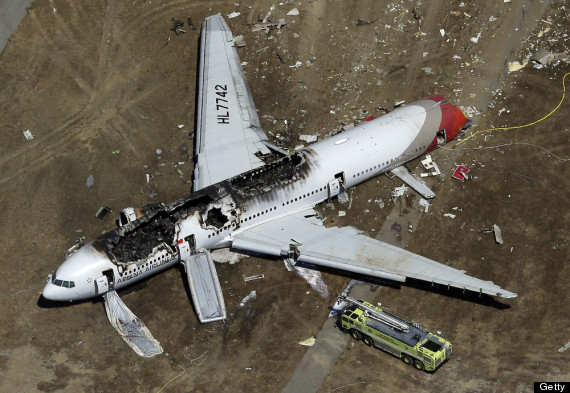 The FBI ruled out terrorism
British Airways (BA) and Virgin Atlantic both operate flights between London and San Francisco airport, which has been closed while the incident is dealt with.
A spokeswoman for BA said its two flights which left Heathrow today had been diverted to Seattle and Vancouver airports.
A Virgin Atlantic spokeswoman said it operated one daily flight between Heathrow and San Francisco.
Story continues after slideshow...
She added: "Currently our flights to and from San Francisco are operating as scheduled. We advise passengers to
continue to check Flight Status for the very latest information."
Television footage of the incident showed the Boeing 777 lying on the runway with thick plumes of smoke pouring out from it, while debris was strewn across the tarmac.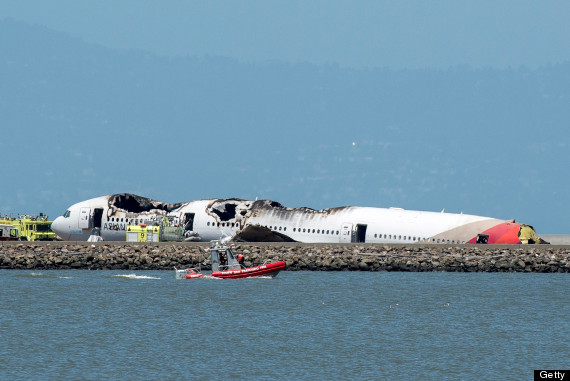 Passengers used emergency slides to escape
The top of the fuselage appeared to be burned away while the entire tail was missing.
Up to 300 passengers were thought to be on board, with images showing many of them being tended to by emergency services at the scene.
A spokeswoman for San Francisco General Hospital told a local radio station that 10 passengers had been admitted including two children, with all in critical condition.