Garmin has unveiled an innovative new GPS device which can project directions onto a windscreen.
Using a smartphone running its StreetPilot and Navigon Apps as its 'brain', the unit dislpays directions and other information directly onto the windscreen glass.
The effect is a 'heads-up' style display which allows drivers to check their directions, without distractions from a bright screen located below their eyeline.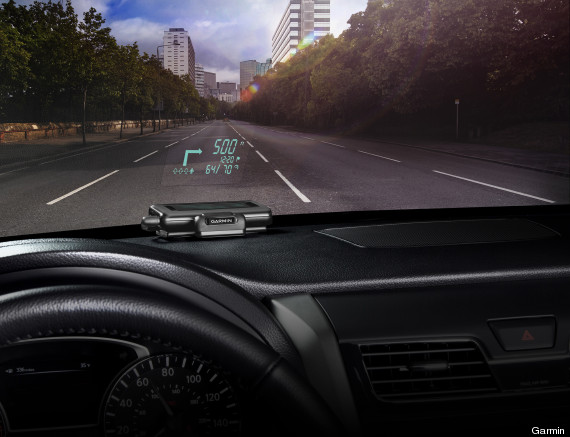 Above: The HUD projects the image onto a transparent film placed on the screen.
"HUD redefines the navigation experience by allowing drivers to find their way without taking their eyes off the road," said Dan Bartel, Garmin vice president of worldwide sales.
"Head-up displays currently have their place in select high-end cars, but HUD makes this technology available as an aftermarket accessory for any vehicle, at an affordable price."
Among its features, the Garmin unit tells drivers which lane to be in ready for the next turning, and will fade out music for turn-by-turn prompts.
The Garmin HUD is Bluetooth-enabled, and will be in US stores this summer for $130, or about £87 (UK price TBD).