Space Expedition Corporation has unveiled the spacecraft it hopes will take tourists to the edge of our atmosphere from 2014.
The Amsterdam-based space company launched its Asia division on Monday, saying it wanted to take a paying customer to space before the end of next year.
The company wants to take a customer aboard its XCOR Lynx prototype by the middle of 2014. About a year later, it says, more customers will go further up into the atmosphere on their Lynx Mark II Production model, a small-scale version of which was unveiled at the launch.
Space Expedition Corporation CEO Michiel Mol and SXC Asia CEO Alex Tang made the announcement at a press conference in Hong Kong.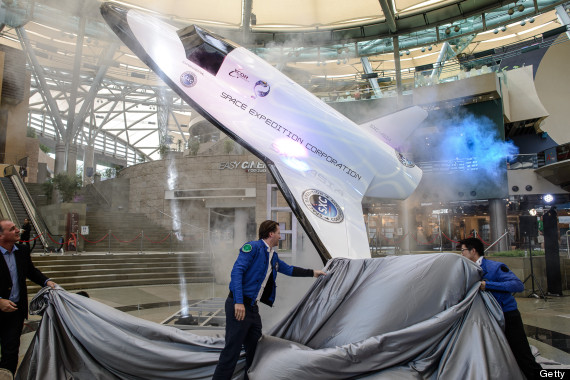 "We are extremely excited to have Alex on board to support our Asia expansion plans" said Michiel. "With the extended team in Asia, we are a step closer to realising our vision – to make space travel accessible for everyone and offer participants a life-changing experience in viewing planet Earth."
Private space travel is rapidly rising to meet the challenge left by underfunded national space programs - often literally. Earlier on Monday Elon Musk's SpaceX showed off the latest successful test of its reusable 'Grasshopper' space rocket, which could potentially dramatically reduce the cost of leaving our atmosphere.