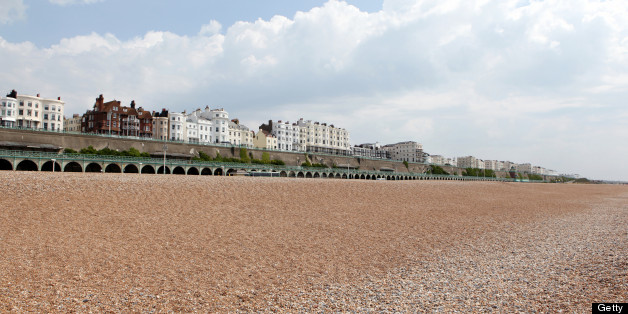 Getty
Two girls have been sexually assaulted while playing in the sea at a popular beach, say police.
Detectives are linking the attacks on an 11-year-old and a 16-year-old at Brighton, East Sussex, on Sunday.
In the first incident, a 16-year-old Swedish student was in the sea opposite the Metropole Hotel at Brighton at about 2.30pm with her two friends when they were approached by five men described as of Asian appearance, who were said to be hassling them.
As they tried to move away in the water, one of the men grabbed the student and touched her. She managed to get away and reported it to police.
Then at about 3pm, a 11-year-old girl and her friend were also in the water close to the West Pier off Brighton Beach when they were approached by an Asian man who picked up the victim and threw her in the air before grabbing her and touching her. She swam and away and reported it to a witness who reported it to the lifeguards on the beach.
Police carried out a search of the beach but the man could not be found.
The suspect is described as an Asian man, with dark brown eyes, with short black hair and wearing white pants.
Detective Sergeant Emily Hoare, of Sussex Police, said: "These two incidents happened near to each other and about half an hour apart. The two victims suffered a frightening ordeal and there must be witnesses as the beach and sea were packed with people as it was a hot sunny afternoon."