Patients with knee osteoarthritis could benefit from having sugar injections -- known as prolotherapy -- new research has revealed.
The study, published in Annals of Family Medicine, tested 90 adults living with knee osteoarthritis and found positive results.
"Our study suggests very strongly that prolotherapy is a safe and appropriate therapy for people with mild to moderate knee osteoarthritis that hasn't responded optimally to other therapy," said lead researcher Dr. David Rabago, assistant professor of family medicine at the University of Wisconsin School of Medicine and Public Health.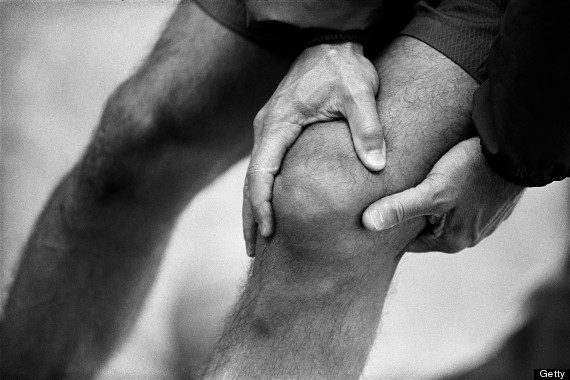 Knee osteoarthritis could be eased with sugar injections
"We don't know exactly what the mechanism of action is," Dr. Rabago added. "One theory is the injections trigger a healing response at the point of the injection."
According to The Daily Mail, the sugar solution acts as a mild irritant inside the joint. This is believed to trigger low-level inflammation and the release of cells that can mend damage.
Study participants were divided into three groups: the first group received dextrose sugar injections, the second group had saline injections and the third group were asked to do exercise at home.
See Also: Rabbit Named Heidi Eases Arthritis With Hydrotherapy
Injections were given during the first, firth and ninth weeks, and patients were given extra injections at weeks 13 and 17 if needed.
While researchers found improvements among all three groups, those who received sugar injections showed the greatest improvement.
Study authors described the "improvement of pain, function and stiffness" for prolotherapy patients compared to others.
A spokesperson for Arthritis Research UK was sceptical about the findings, but added there was a recognised need for more effective treatment of knee osteoarthritis.
"Exercise, self-management and pain-killers all have a part to play," he explained. "And early results of our new research has shown that certain types of knee braces may also offer support and reduce pain in people whose osteoarthritis is specifically in their kneecap."
Study authors recommended larger studies to investigate the effectiveness of sugar injections as a treatment for knee osteoarthritis.