One of the most anticipated songs from Selena Gomez's debut album has leaked, featuring what sounds like a voicemail from Justin Bieber.
The new heartbreak track 'Love Will Remember' begins with a recording of a voicemail from a man thought to be her on-off boyfriend, Bieber.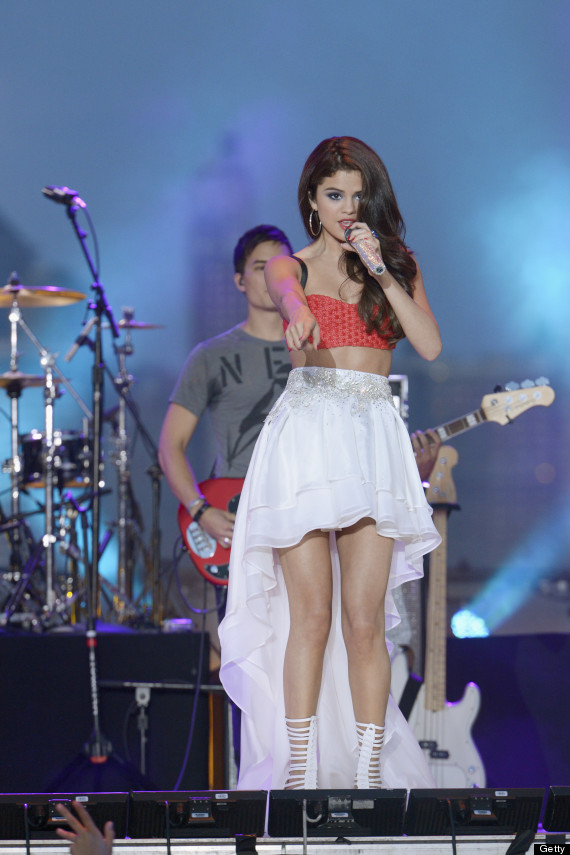 "Hey babe, it's me," the voicemail begins. "I just want to call and tell you that I love you so, so, so, so much. I just wanted to let you know that you are my princess. You are worthy of all the love in the world. You are the love of my life."
The ballad was written by Gomez about her breakup with the teen superstar for her upcoming album 'Stars Dance' out on 23 July. It seems she's taking a leaf out of her pal Taylor Swift's book with the confessional track.
The former Disney Star recently caused controversy when she appeared to forget to wear pants for a performance in the US.
As the 20-year-old star gave it her all on stage at the AMP Radio Birthday Bash in Boston she almost gave her fans it all too when her outfit revealed a little too much.
LIKE US ON FACEBOOK | FOLLOW US ON TWITTER