Vanessa Hudgens has come a long way from her squeaky clean days as a Disney star in her new film, 'The Frozen Ground'.
The latest trailer for the film briefly shows her dancing in a strip club in her underwear. And a clip from the film on The Sun shows her dancing around a strip club pole before getting close to a group of men at the bar.
Her character Cindy is also almost beaten almost to death in an Alaskan motel room.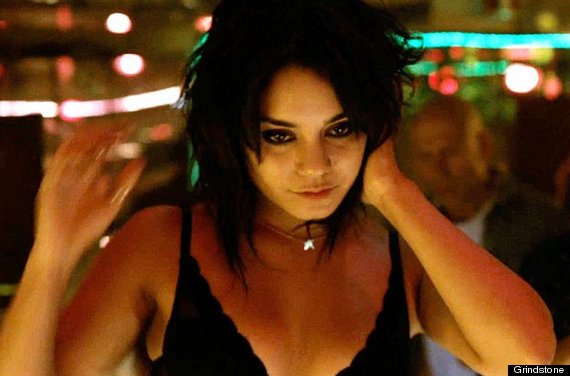 A local policeman played by Nicolas Cage is the only one to listen to her story and believes she is the only surviving victim of a serial killer - but with no support from his department he sets about finding the killer with just Cindy.
Vanessa, 24, who became famous starring in 'High School Musical', has taken on more adult roles recently.
Her last project was 'Spring Breakers' which saw her robbing a store and getting steamy with co-stars James Franco and Ashley Benson.
LIKE US ON FACEBOOK | FOLLOW US ON TWITTER