Post-Wimbledon blues? The Premier League is 39 days away from beginning, which will cheer you up, and there are seven weeks and four days left of the transfer window, which will not cheer you up.
But it's onwards and upwards (the Ashes starts tomorrow), unless you're an Arsenal fan...
From Higuaín to Suárez to... Gareth Barry? That's if you believe the Star, who write the midfielder could join Arsenal for as little as £4 million.
Barry is free to leave City and Fernandinho's arrival pushes him further towards the Eastlands periphery. Plus, isn't it about time Arsenal signed a City player rather than vice versa?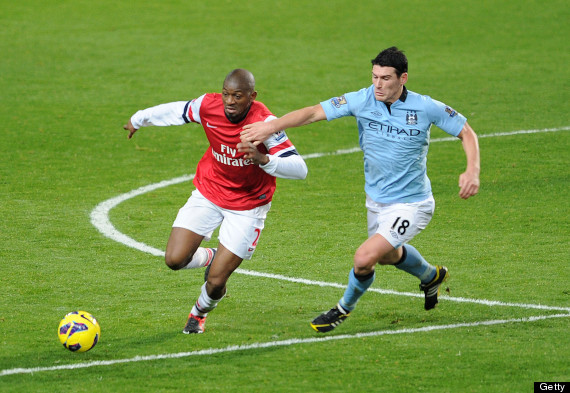 Barry for Diaby
Christian Benteke will feature more prominently in the rumour mill after Aston Villa admitted he had submitted a transfer request, and Chelsea have set their sights on the Belgian after Edinson Cavani eluded them.
The Telegraph say, since Cavani is set to join Paris Saint-Germain this week, José Mourinho has been forced to turn to Plan B. Benteke is a dissimilar striker to the Uruguayan, which would make him a curious choice, especially since Demba Ba and Romelu Lukaku boast similar attributes to the Villa striker. Even if the former is less mobile and could leave before August ends.
Chelsea are quite prominent this morning. Luis Suárez is mentioned as another possible striker they could be in for (he'd love it in London, with all those media people), according to the Mirror.
Suárez's agent, Pere Guardiola (yes, brother of Pep) held talks with the club yesterday as the momentum builds ahead of the inevitable sale.
The Express add the Blues have had a second bid rejected for Norwich goalkeeper John Ruddy as well.
Barcelona, meanwhile, will launch a £30 million bid for Chelsea defender David Luíz, say the Mail. But Chelsea won't sell him at that price.
Up north, and Manchester City are stepping up their efforts to sign Fiorentina forward Stevan Jovetić now Mario Gómez has joined the Viola, write the Sun.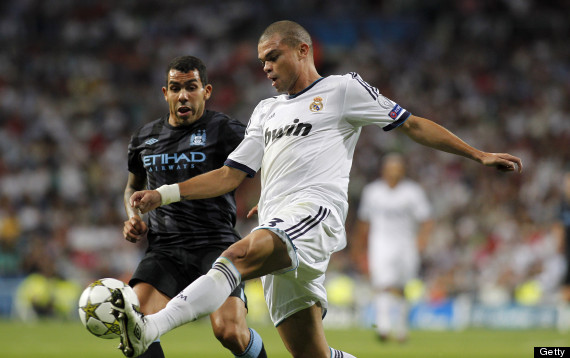 No Pepe for Pellegrini
However the Independent say the Citizens have been rebuffed by Real Madrid in their pursuit of Pepe.
Kevin Strootman - a midfielder and Manchester United target (quite the averse combination for Sir Alex Ferguson the last six years) - says "several clubs" are interested in signing him, report the Metro. The PSV Eindhoven man is likely to leave Holland before August.
Everton are braced for a second United bid for Leighton Baines, who was rocking the mod look at Glastonbury recently with the Arctic Monkeys' Alex Turner.
And the Toffees are considering a move for Paris Saint-Germain midfielder Clément Chantôme should Marouane Fellaini leave the club, say RMC Sport.