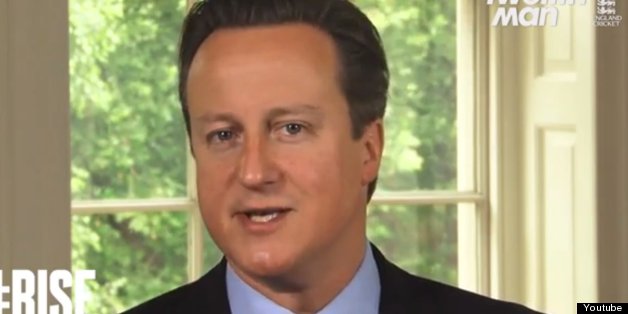 Youtube
If England's cricketers weren't already fired up by the challenge of rekindling their sport's bitterest rivalry, they will have real fire in their bellies once they've seen this.
David Cameron and Ed Miliband have each recorded a good luck message for the Ashes series starting at Trent Bridge on Wednesday.
Cameron seems to be constantly stifling a laugh as he recalls watching Ian Botham and Kevin Pieterson in action, ending with a thoroughly convincing good luck message for "Alastair Cook and the boys".
Meanwhile, Miliband definitely isn't reading from a script as he says, very earnestly: "I want to wish all the very best of luck. To our team."
The Labour man recalls watching Geoff Boycott's 100th hundred at Headingley in 1977.
It's been quite a week for British sport, and understandably politicians are keen to get in on the act. Cameron photobombed Murray at Downing Street
Congratulations to my one time doubles partner @andy_murray on his glorious Wimbledon victory! #historymaker #wimbledon

— Boris Johnson (@MayorofLondon) July 7, 2013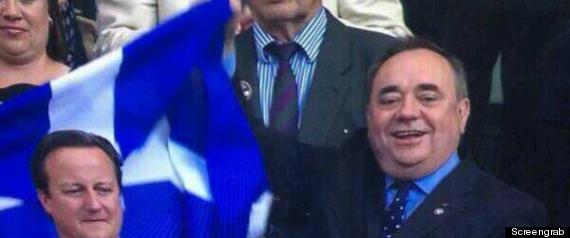 Alex Salmond sneaked a flag into Centre Court
Mixing it with sporting royalty has long made for a good photo-call, as this old master showed: It didn't come naturally to every Prime Minister, however: Had enough yet?