John Hannah has defended his controversial new film, 'The Wee Man', which tells the real-life story of Glasgow gangster turned best-selling writer, Paul Ferris.
"A negative reaction was inevitable from the Scottish press," reflects Hannah, unperturbed, who only met Ferris, after production was completed. According to the actor, he was "charming, and pleased with the film".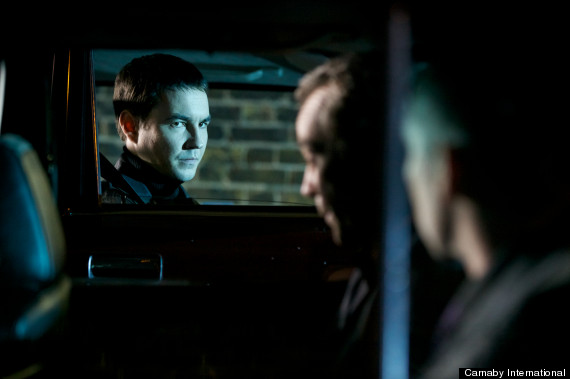 Hannah (right) stars with Martin Compston in 'The Wee Man' telling the story of Paul Ferris
Hannah plays Tam McGraw, a rival gangster to Ferris's underworld mentor Arthur Thompson Snr (Patrick Bergin in the film). Ferris was sensationally cleared of killing Thompson's son in 1991, after one of Scotland's longest-running criminal trials, and emotions still run high, two decades later.
"When you're trying to tell a true story, all versions are never truthful, so I wouldn't try to control that argument, and some of the facts around this tale are still sketchy," says Hannah.
"But we set out to tell Paul Ferris's story - his version - and I hope we succeeded."
Of course, one of the constant accusations about a film such as this is its glamourising of violence, particularly when those affected are still very much around, a tightrope Hannah is aware of...
"Of course, for a film to have any impact, you need a charismatic person at the centre of it, so the audience can't help but have empathy," he muses. "The very nature of making a film pushes us as viewers in that direction.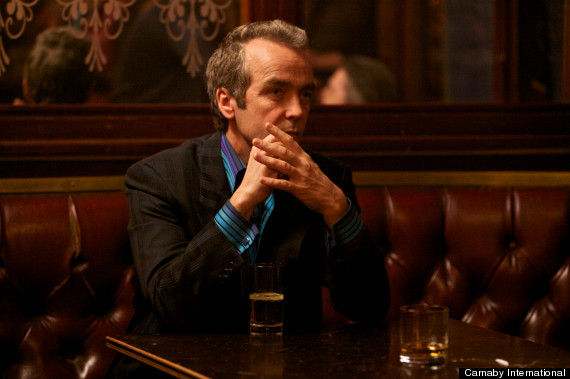 Hannah was happy to tap into his dark side to play Tam McGraw
"But I hope and trust that viewers are intelligent enough to read it, and recognise the gap between the story we're telling, and how we think real life should be."
A versatile workhorse on both sides of the Atlantic - from Rebus through 'The Mummy' - Hannah is remembered fondly with his softer side on display, whether as grief-ridden poetry-spouting Matthew in 'Four Weddings' or the soft, happy option chosen by Gwyneth Paltrow in 'Sliding Doors'. But he's not been shy to show the darker side on display here, as viewers of 'Spartacus' will know - as he explains, "You have to go after these different challenges, especially if you want any kind of longevity as an actor. Sometimes you overshoot, but you have to try..."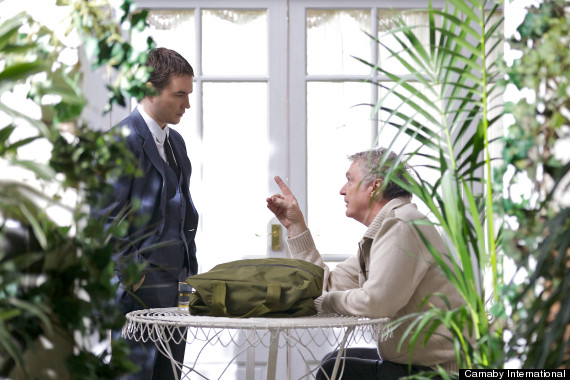 Martin Compston and Patrick Bergin also star - as Paul Ferris and Arthur Thompson Snr
'The Wee Man' tells how Ellis (played by Martin Compston), as a child on the streets of Glasgow, is tormented by street thuggery, and finding no source of legal redress, decides to take matters into his own hands. The rest is a tale of his gradual immersion into organised crime, at the right hand of 'godfather' Arthur Thompson (Patrick Bergin), which ultimately explodes into a gangland war.
Hannah himself was brought up on the edge of Glasgow in East Kilbride, but reveals this side of the city's life was completely unknown to him growing up.
"As a young actor, you're fairly blinkered, and this side of the city's not necessarily on the tourist route.
"The names of some of the players ring distinct bells, but from my perspective, it always seemed a bit of a myth, I was too busy playing football."
'The Wee Man' is available on DVD/Blu-Ray release now. Watch the trailer below...