Manchester City manager Manuel Pellegrini is focused on bringing a second Barclays Premier League title to the club but could not resist a dig at champions Manchester United.
No matter where City finish in the table, the season's two Manchester derbies provide another unofficial prize for the rival managers and fans, with the Citizens celebrating three victories from the last four league derbies.
Pellegrini added: "I know the most important thing for City fans is to beat United. I'm sure we will do it and this year, the same as other years, we will be on top of United.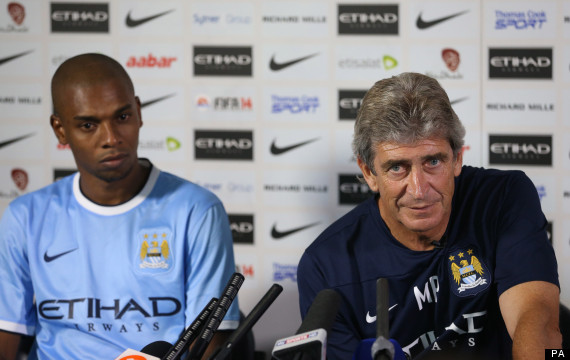 Pellegrini with new signing Fernandinho
"I also played United twice with Villarreal in the Champions League, in 2006 and 2009, and both times we qualified for the last 16 and they didn't."
Pellegrini is, however, wrong. Villarreal actually faced United in 2005 and 2008, and although United bowed out at the group stage in 2005, they finished above Villarreal in 2008.
All four games ended 0-0, with Wayne Rooney's petulant red card in 2005 one of few memorable moments.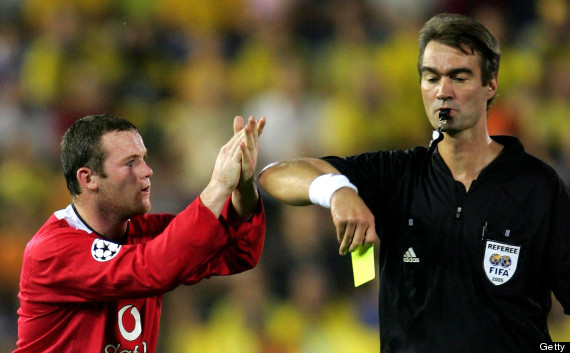 Rooney received a second yellow for sarcastically applauding Kim Milton Nielsen
The 59-year-old was joined by first signing Fernandinho, but would not be drawn on specific transfer targets.
Pellegrini did conceded he is actively searching for a new striker in the wake of Carlos Tévez's departure to Juventus.
"I spoke with Carlos a few weeks ago and I felt that he didn't want to stay here," Pellegrini added. "He was very clear. It was the best choice for Carlos and for the club.
"We have two strikers at the moment and we need another but I won't name names at the moment. We need two players in every position and we will try to do our best to get them.
"In the next week we will see the different situations of all the players. We will see what happens with all of them.
"I think we have a very good squad and some really very good players so we can try to reach important targets."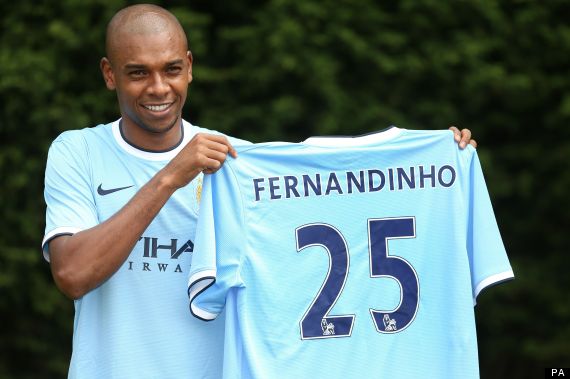 Fernandinho cost £34m
The double addition of Fernandinho and £15m winger Jesús Navas from Sevilla suggest Pellegrini is eager to translate the width and dynamism of his overachieving Malaga team to City, and he promised there would be a noticeable tactical switch at the Etihad.
He added: "Fans of City will see a different way from how they played in other years. We will always try to play in the other team's half and be an attacking team.
"Will it be better or worse? We will see from the scores we get against other teams."