When 'Psy' walked along the red carpet in Cannes this year, most people were delighted that the 'Gangnam Style' hit maker was among them.
Except he wasn't. It was actually Denis Carre from France, who successfully gatecrashed a whole load of A-list events until he was busted. Now, to mark the DVD release of comedy 'Identity Thief', he tells HuffPostUK exactly what motivated him…
Had you ever impersonated anybody before?
No, not that I'm aware of. I've been a lookalike for Psy for the past 6 months, but there's a reason I say lookalike. I have been dressing like him for the past 10 years, and when people recognised me as him in the street, it was before I even knew who he was. I've had the same jacket and sunglasses for the past four years. And the jacket I had at Cannes was because I've always loved it, not because it was like his. Our tastes are very similar.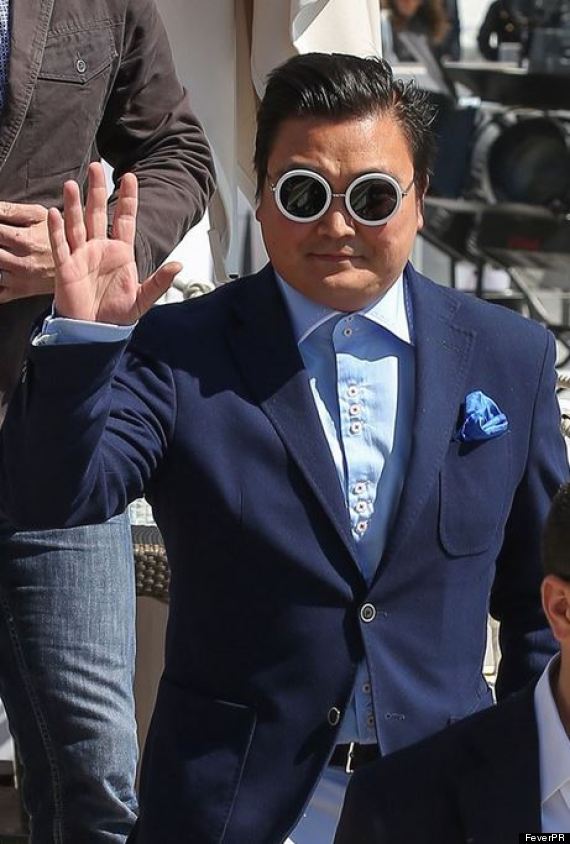 Denis in action as Psy at Cannes this year
What gave you the idea, aged 34, to impersonate the Gangnam Styler?
It was actually the idea of my friends and family, because it became quite disturbing. I was living in Dublin, and everyone kept asking me for pictures and autographs. It was funny at the beginning, but it stopped being funny. So I thought I could either be a victim, or I could use it. I had a choice, and I thought, "Ok, screw it, let's do it."
When I sent my picture to a lookalike agency, they asked for one of me, not Psy. And I told them, "That was me." And so my new career began.
But I felt I needed more recognition, and Cannes was the obvious choice.
What did you do to prepare?
I had to have some security around me, and we had to be highly visible. By chance, one of the best friends of my manager is an influential man in Switzerland. He had invited us to a nightclub, where I met some people working in the fashion industry, and these people all helped open the doors for me in Cannes.
So when I read that I did it all to eat and drink for free in Cannes, it wasn't true. It was all staged and prepared. I didn't take advantage of anyone, I didn't want to upset anyone. If anybody had asked me if I was Psy, I would have said no. But nobody asked. Technically I could have said I was a 'Gangnam' person (the region in South Korea where Psy comes from), but nobody actually asked if I was Psy.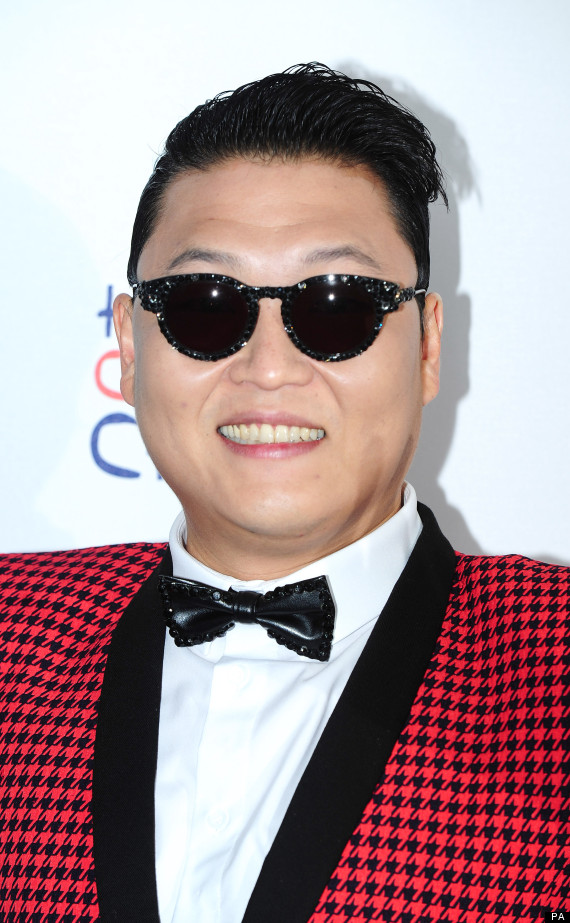 The real Psy - or is it?
I think the secret was that these people were so influential, that nobody would have dared ask them. They just said "Look who I've brought with me" and that was enough to convince most people. Strange, but true.
Were you nervous?
Nervous, no. Excited, certainly. Once I'd decided to embark on the journey, I decided to embrace it fully, I went with the spirit of amusing and entertaining people.
Did you make any mistakes?
Only one - I had my picture in 'Vogue', and I was holding a cigarette, and that was the one thing the real Psy didn't enjoy apparently. He gave an interview where he said I'd crossed that line, and I apologise for that. But all the other criticism came mostly from his fans.
When did you know you'd been busted?
It was when I met Naomie Harris from latest James Bond film. She tweeted, 'I'm with Psy' and this tweet was picked up by his manager who knew he wasn't there, he was on the other side of the world. I met her at a very high level event in Cannes and word soon spread.
Would you do it again?
I would if needs be. The aim was to have a big buzz, and that definitely worked. I got zero money from the whole thing, but we created what we wanted.
The first one was to get more bookings to send a message to the world that I do exist, the second was to do well for my own career, I've just finished recording my single which I'm hoping to release under my performing name of Jayone - it's dance music which will hopefully be on the dancefloors of France for the summer.
I'll continue to work as a lookalike as long as it lasts, but he's the talent, I'm just a copycat of the talent, so now it's time to develop my true self.
Identity Thief is released on Blu-ray, DVD and Digital Download on 15 July.