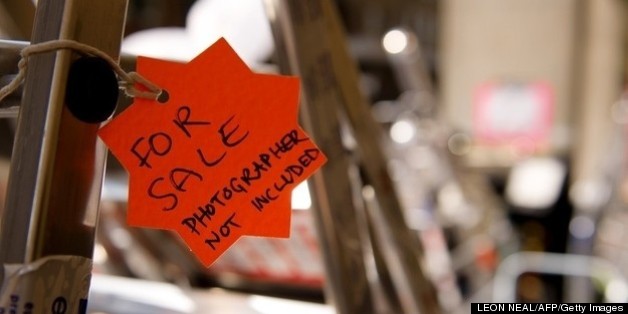 LEON NEAL/AFP/Getty Images
Some of the most valuable real estate in London - if you are a member of the British media - is the pavement right opposite the hospital where pregnant Kate Middleton will give birth to her Royal Baby.
Only, there's not much going on in the Lindo Wing of St Mary's just yet - but there is still a lot press.
Last week four parking bays in front of the hospital where the Duchess of Cambridge will give birth were suspended to accommodate her security team and visitors.
An official notice was put up by the spaces in front of the private Lindo wing of St Mary's Hospital in Paddington, announcing the parking ban between 1 - 31 July.
The private wing of the hospital is where both Princes William and Harry were born and a normal delivery package, including a one night stay costs £4,965 per night.
The world's press have been camped outside since the beginning of July, and have so far come up with a couple of ways to pass the time until the Duchess gives birth.
Firstly there's the date-of-birth-media-only sweepstake and then, of course, there are all the opportunities to make novel littel fluorescent signs...
SEE ALSO:

Top tips for Kate and Wills in their first week of parenthood