Police investigating a break-in at a shop in Australia were shocked to be confronted by a 5.7m python.
The suspicious and slippery surprise slithered slowly and surreptitiously into the ceiling of the second-hand store in sunny Queensland.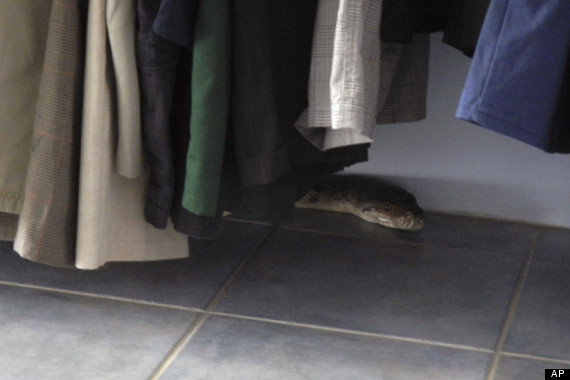 A snake handler retrieved the 17kg beast, which had a head the "size of a small dog".
It has since been released into nearby wetlands.