 On Wednesday MyDaily spent lunchtime in Aura Mayfair nightclub with Amy Childs as she launched her new scent, also called "Amy Childs". We smelled both the perfume and the celebrity and have compiled the following multi-sensory report.

1. Here's a gallery to show you HOW GLORIOUSLY PURPLE everything was:



2. Here is a picture drawn by our editor Libby to show what the fragrance made us think of when we were spritzing it LIBERALLY around the office: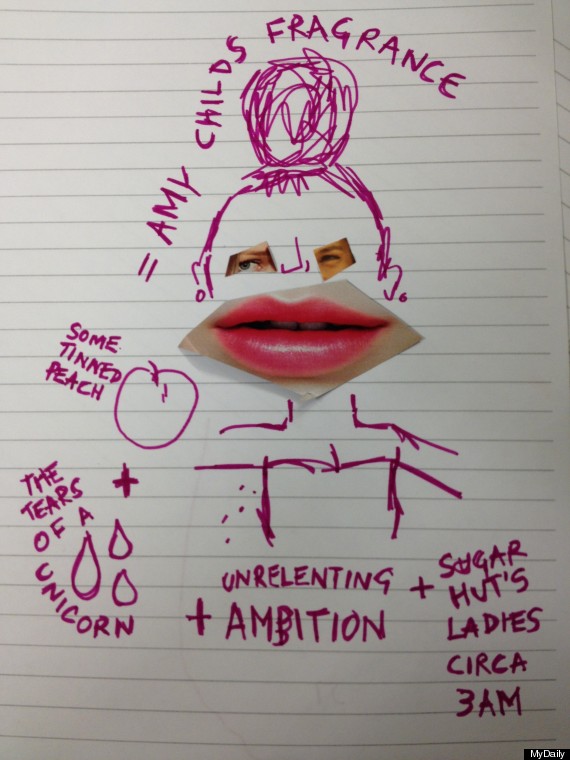 3. Here is the sound of the perfume being sprayed:
4. This is what happened when we tasted it:
5. Last but not least, the fragrance smells REALLY fruity and sweet (there's kumquat, purple orchid and vanilla in there, y'know). It reminded us a lot of the Kim Kardashian scent in case that helps you set the scene!
SO NOW YOU KNOW.
Amy Childs (the fragrance not the celebrity) available now in Boots, 30ml EDT - £14.99
Related on HuffPost: