Backstage on day two of Graduate Fashion Week and the scene is surprisingly calm. Kathryn Dartnell, co-director of hair at GFW since 2011 reveals that "some some of the hairdressers here have never worked on a show or a shoot before". You'd never guess it.

Half an hour before the Ravensbourne graduate show and the L'Oreal Professional hairstylists are working their magic, but without any of the pre-show frenzy you'd find backstage in London or Paris. It's quite incredible considering that most of the stylists are "new talent, coming up through the ranks".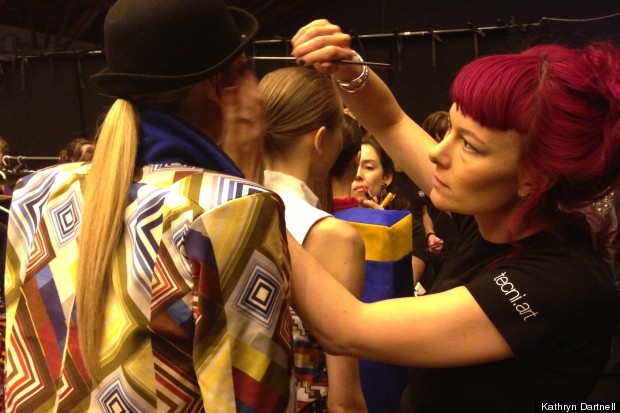 So - what's hot in hair at GFW 2013? According to Dartnell, it's all about the ponytail. "The Alexander Wang low ponytail with fake frizzy hair has been very popular for us. We've also been doing dual texture styles which are slick from ear to eat then natural through the back".

Although Dartnell is on hand throughout the week to direct the 24-strong team of stylists, the inspiration for hairstyles at the shows comes directly from the universities. "I have to interpret the brief - they are usually really practical and easy to work with but often there will be six or seven changes to the designs with hats, headpieces and hoods added - sometimes I have to make changes to the styles and adapt them to suit the situation".

As for the makeup, senior artist Michelle Webb is working with Rimmel London and the Academy of Freelance Makeup Artists on each show. It's no surprise that the colour pop lip and glossy, flawless skin have been the most popular requests from universities this year.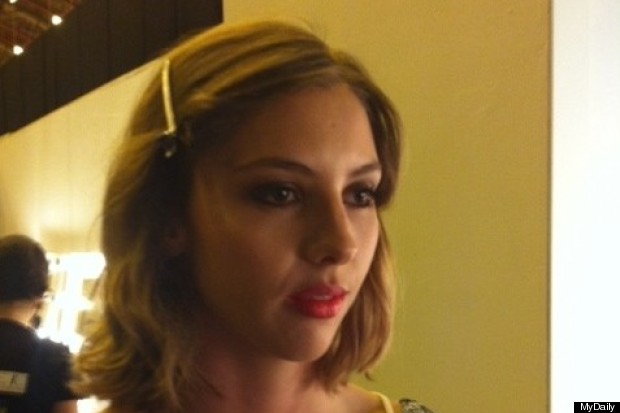 "It's my first year working here and it's really important to me", she told us backstage. "We're working with graduates from AOFM - they're doing a great job. This fashion week really is about nurturing new talent".

Inese Gertnere, a graduate from the academy, told us what working at the shows means to her. "It's really helpful for me to gain experience in the industry. We've learnt how to collaborate with other artists as well as the etiquette for shoots.. It'll be great for me if I go on to start my own business".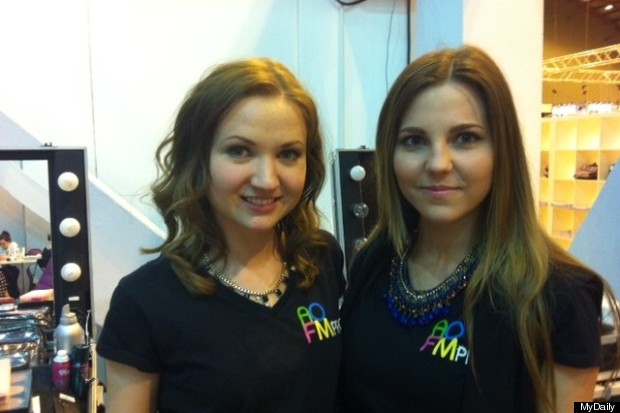 So - the next stop for Inese and her graduating class? No doubt they will soon be facing the exciting but slightly more chaotic experience backstage at LFW. The hair and makeup artists of the future? You heard them here first.



MORE NEW TALENT
See all the latest graduate fashion and degree shows here.