Backstage at Mary Katrantzou, hairstylist Eugene Souleiman raved about the designer's work. "It's like couture meets ready-to-wear", he said, "it feels like I'm doing a show in Paris".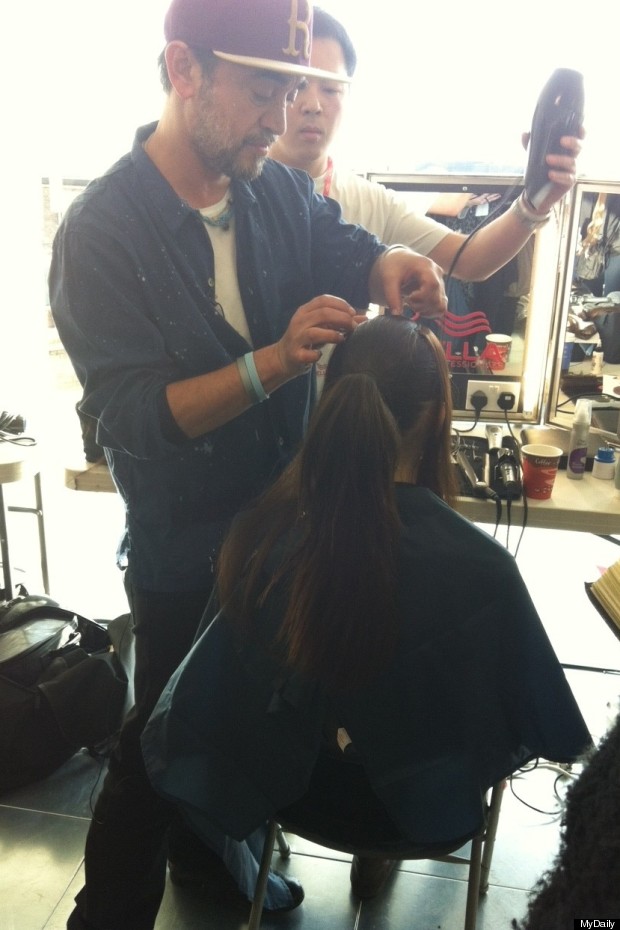 And what about the hair? "Powerful" and "strong" were the two buzz words, thanks to the super short, blunt fringes that Souleiman and his Wella team created by gluing hair extensions onto each and every model. Labour intensive, yes, but the result was "slick and considered", which is exactly how Souleiman summed up this collection. "There's a danger that this look could be very 60s, Mary Quant style, but this is all about attitude", he added, as he trimmed the extensions down to size.

So - are fringes in for Autumn/Winter? You bet, and wigs are too. "They're just so versatile - you can make a strong statement but it's not forever", said Souleiman. "That's why we're not using the models' own hair".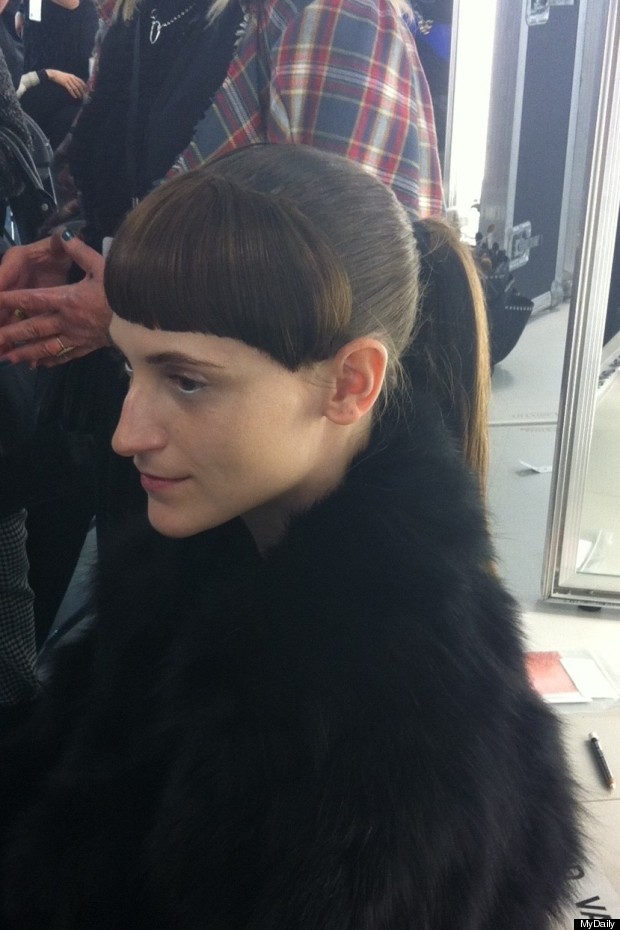 As for the makeup, Val Garland worked with Mac to create a "very pure" look for the show. "The collection was inspired by architecture and landscapes but there's a ghostliness this season", she told us backstage.

Garland reflected this by creating a "cellophane gloss" on the eye using Mac's latest eye product - an iridescent white cream in Mother of Pearl. Mac's white pencil was used to line the lower lashes, brows were left brushed-up and skin was dewy. As Garland said herself, this look was "super simple". After all, who needs too much makeup when wearing one of Mary's dresses?