Backstage at Moschino Cheap & Chic, the beauty look was graphic, structured and bold. Mac makeup artist Hannah Murray told us that this show had "more attitude than last season", hence the black PVC lip seen on one half of the models. The skin was fresh, the eye makeup was minimal and as for that lip, Murray used the brand's Graph Black Pencil to create the inky stained effect. The look was reversed on a selection of models, who were given a rounded almond eye, penciled in with Black Track. Their lips were left bare.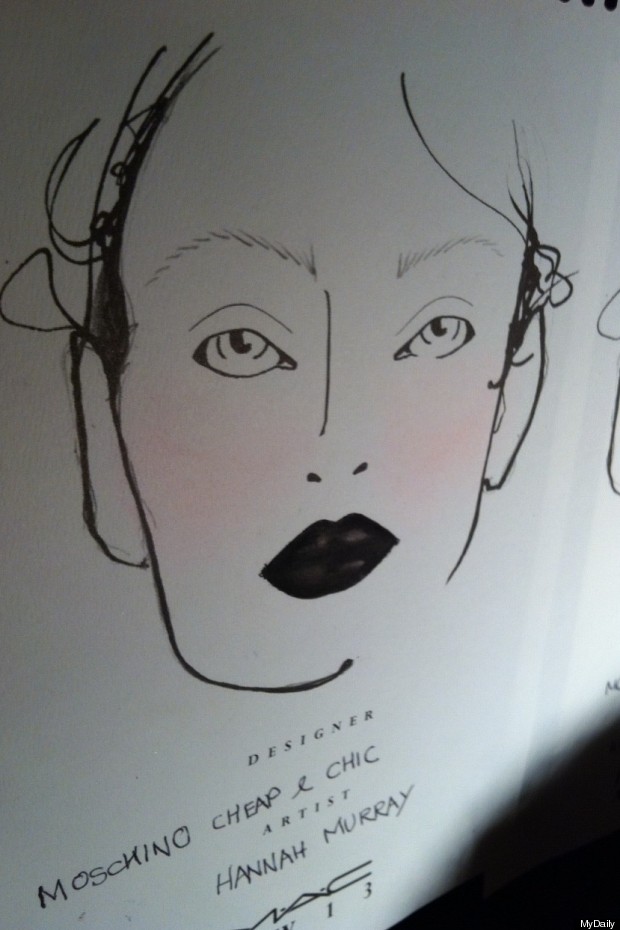 Mac's manicurist Marian Newman explained the inspiration for the Autumn/Winter show. She told us, "the Moschino Cheap & Chic collection is definitely still girly for Autumn/Winter, but she's a girl who's trying out punk". So how did this translate on the nails? The thumb and first finger were painted a bright fuchsia pink (aptly named Girl About Town), while the other three fingers were painted in the darker Nocturnal shade.

Newman also shared a few nail trend secrets for the coming season. "It's all about not trying to hard anymore", she said backstage. "I've given the nails a new name - Qu tip - as they are mirroring the shape of the cuticle for A/W. They're real nails for real people". That's what we like to hear.