St Tropez's skin finishing expert, Jules Heptonstall, described the inspiration for Roksanda Ilincic's Autumn/Winter show as "innocent 1950s housewife meets a gothic, Sleepy Hollow graveyard look".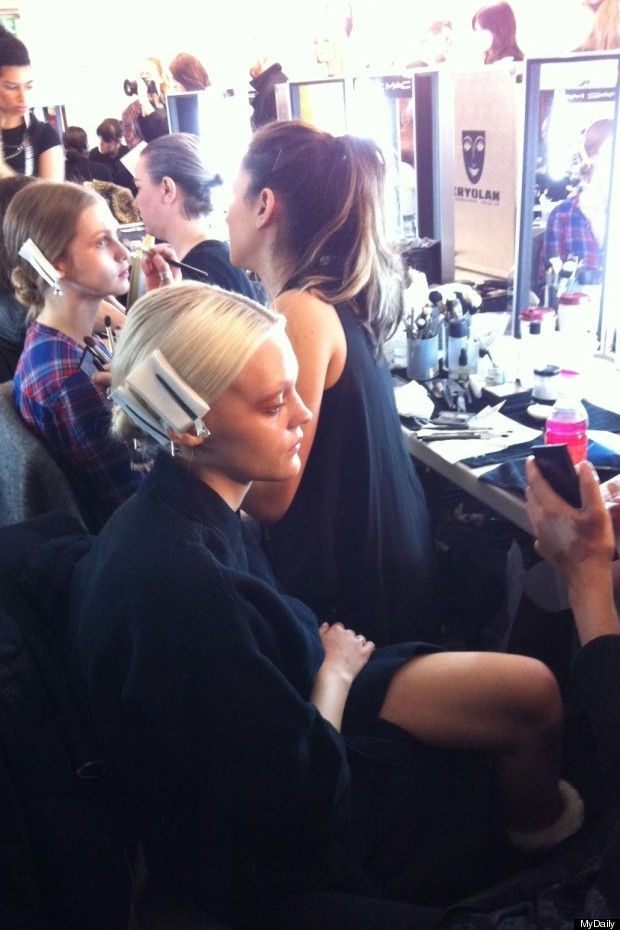 "We applied St Tropez's Body Moisturiser mixed with Instant Glow Body Lotion by patting it into the skin with mitts. This way, the tan sits on top of the moisturiser rather than looking too blended in". And the ghostly sheen? The shimmery skin was thanks to the brand's Rose Skin Illuminator.

Lucia Pica worked with Mac to echo this "haunted, otherworldly", look. "I'm using Mixing Medium Shine on the skin before adding concealer for a plastic, waxy finish", she told us backstage.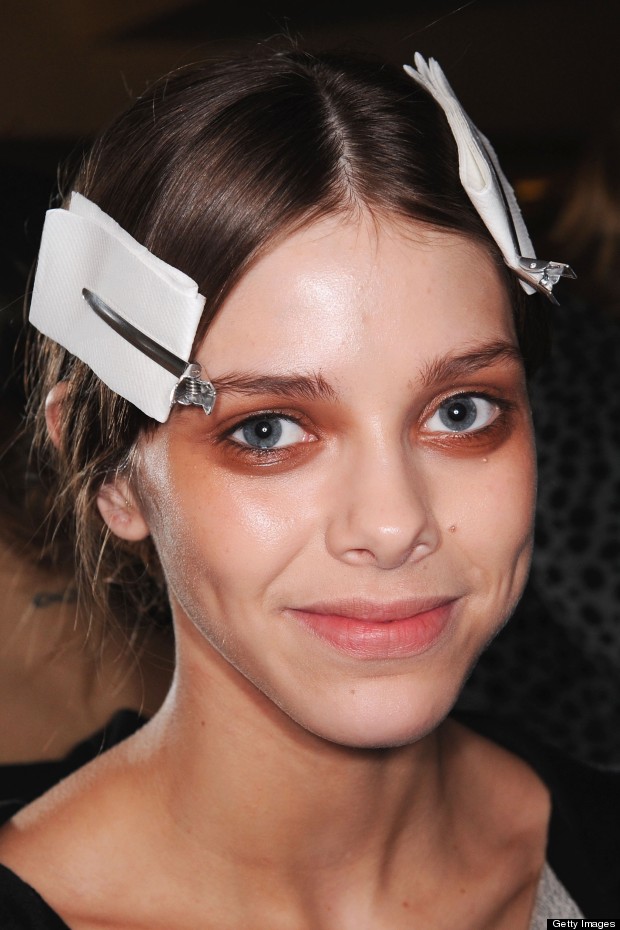 "I want to create a shadow effect around the eyes, so I'm also using Mixing Medium in nude and brown tones with a Cream Colour Base in deep brown. I'm leaving a gap underneath the lashes for depth and an orange Lipmix on the cheek for added drama. Then there's one last coat of Mixing Medium Shine on the cheeks and lip - these models will look like they're in a dream!"