Braided hair is the beauty trend that just keeps on giving. From fishtail plaits to intricate braided updos, the versatility of this hairstyle has made it a winner on the catwalk and the red carpet, season after season. And what's the next big thing for this A-list favourite? It's time to go back to basics.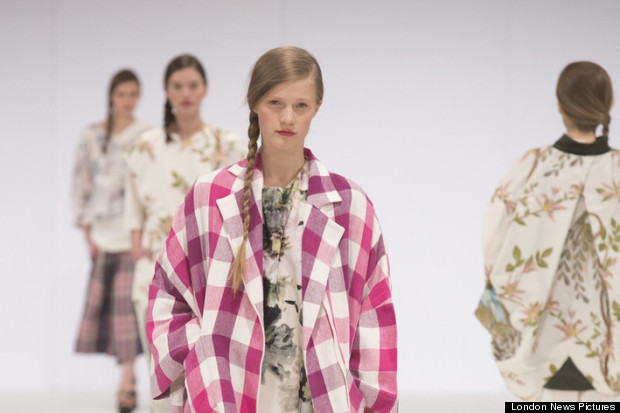 At Graduate Fashion Week, the sleek, simple, glossy plait was championed at the International Show. There was nothing messy or overly done about this look but the long, twisted hair was swept to the side and worn over the shoulder for a practical, feminine finish.

So - is this low-key braid easy to do? The secret to this style is its slick simplicity. Stylist Laurent Philippon added beautifully curved cornrows to the slick down dos at Herve Leger's Spring/Summer 2013 show and although the overall look was minimalistic, Philippon stressed that the technique used for prepping the hair is essential for a glossy, neat finish.

As a starting point, Philippon used Bumble & Bumble's Thickening Spray on damp hair before spritzing with the brand's Semisumo wax. "Take a small amount of Semisumo and warm between fingers before applying to the hair", he told us. "Smooth from roots to ends of both sections for light control and glass like shine". Once your plait is looking perfect? Don't be afraid of hair spray. Philippon assured us that you really need "a good spritz to hold your braid firmly in place".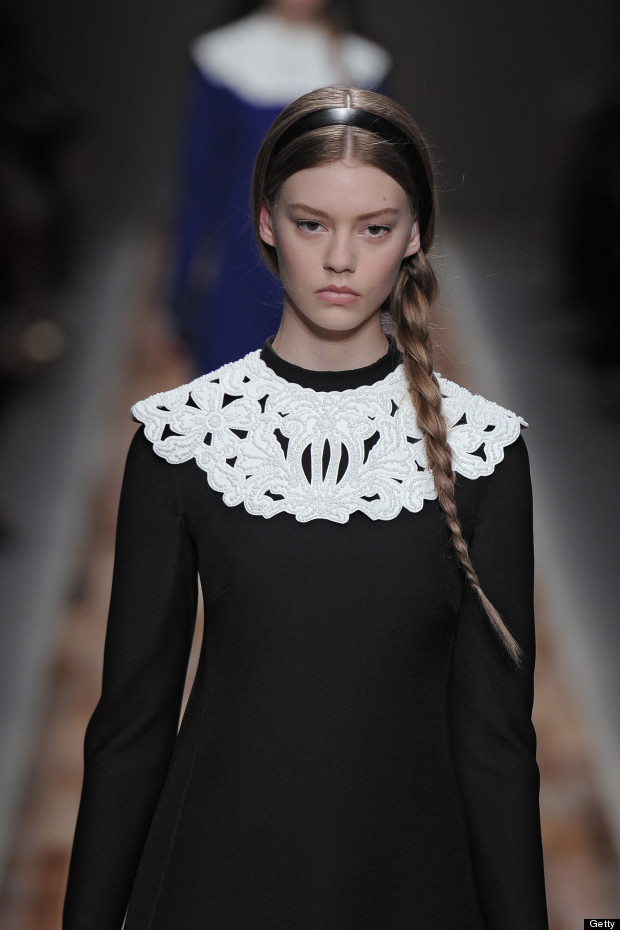 If there was ever any doubt about the resurgence of this trend, look to Valentino's A/W 13 show. Long side plaits were worn with centre partings and black headbands in a tidy, school girl manner and somehow, they made the embroidered gowns appear all the more dreamy. Yes, the humble plait is here to stay.

More beautiful braids below: