The red carpet was back in full swing this week, which meant it was far from slim pickings on the beauty front. Kristen Stewart impressed us with her casual, rock chic style at the Toronto Film Festival, but we were also a little bit obsessed with Alexa Chung and her floral NYFW look.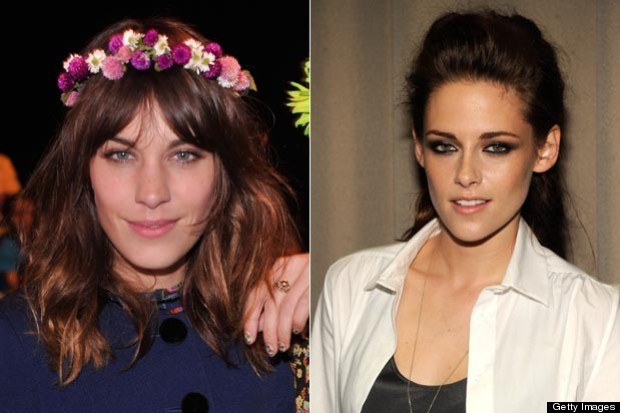 We're not sure if we were taken by Kristen's volumised quiff or the fact that she cracked a smile at her On The Road screening on Monday, but both of those things combined made this one of our favourite looks from the star to date. She looked comfortable, casual and we loved her ultra heavy eyeliner.

Alexa was busy showing off her front-row style in New York this week and our favourite moment had to be this look from the Anna Sui show. As usual, her makeup and hair was understated, which complimented her daisy flower garland perfectly. A f-row new accessory in the making?

So which beauty look do you love the most? Let us know by voting in the poll and read the Makeup Mole's expert opinion below:

"I think Alexa Chung looks permanently amazing, and I'm not usually such a fan of Kristen Stewart's beauty looks. Sometimes she looks quite good on the red carpet, and other times she looks like she couldn't be bothered and doesn't want to be there with the slept-in looking hair and unhappy expression. But this week she's gorgeous! I love her super-dark, sexy dramatic eyes, her beige lip and even though her blush and her brows are both strong, it just seems to work. I'm not sure I'm loving the white shirt she's wearing it with but makeup-wise she's even stolen the crown this week from my home girl Alexa.

Alexa looks beautiful (she could wear a paper bag and look beautiful) and I love her flower head wreath - very Virgin Suicides! But Kristen's got it this week with that sexy bad girl vibe she's got going on. I didn't know she could look that good. Kristen takes the crown for me this week".