It's time for beauty to bring its A-game to the catwalk with the arrival of the Couture Autumn/Winter 2012/13 shows in Paris. After colour clashing at Raf Simons' first collection for Dior yesterday - lime green on the eyes mixed with cherry red on the lips - Alexis Mabille stepped things up in the shock-factor stakes with some 'pointy-enough-to-take-your-eye-out' hairstyles.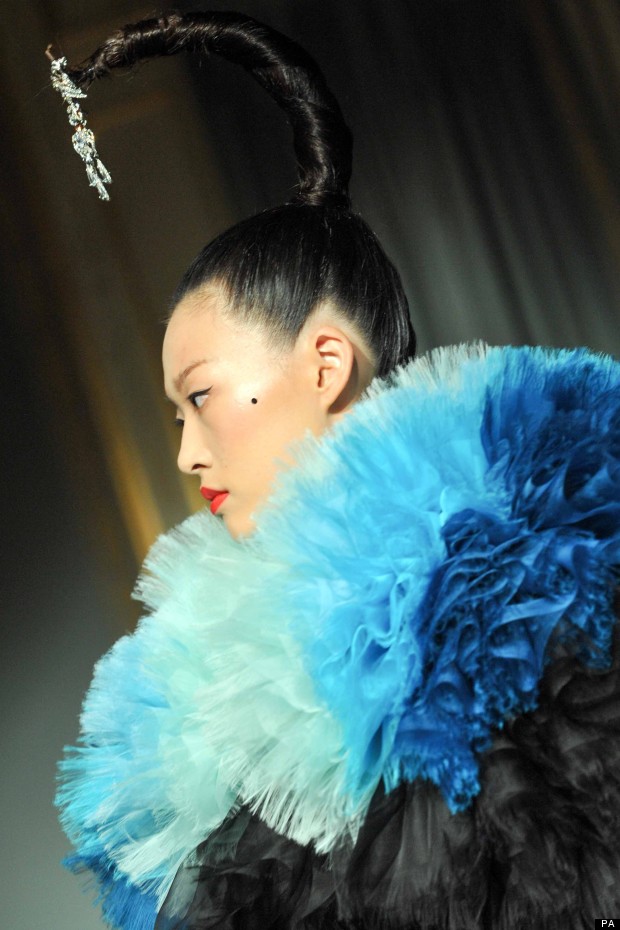 The scraped-back, curved ponytails not only defied gravity, they also doubled up as sturdy branches for dazzling, diamond decorations to hang from. In a word, genius.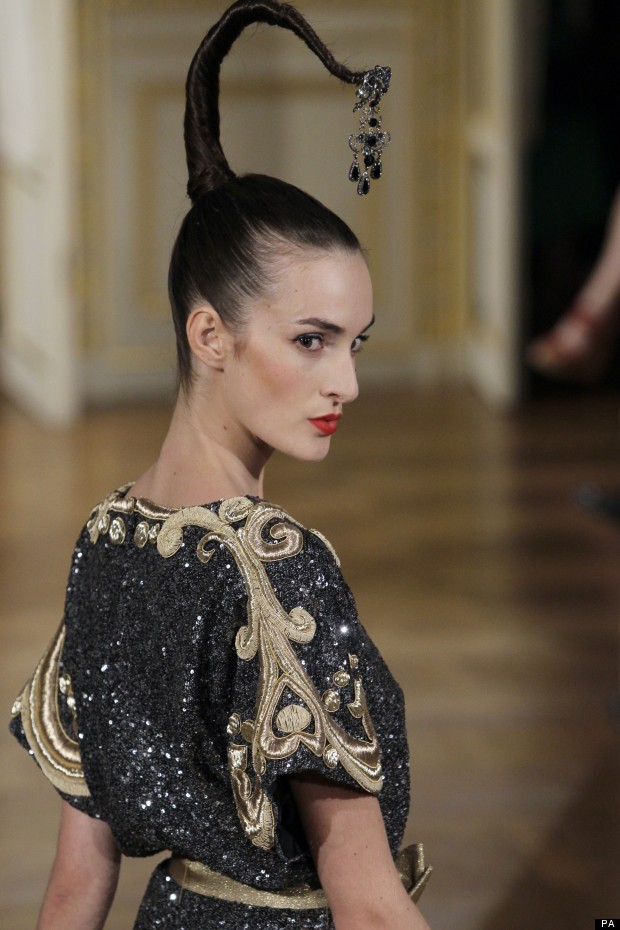 As for the rest of the beauty look, a sleek flick of eyeliner was paired with a porcelain complexion and a matte pout in a deep red-wine shade on the lips. Eye-catching, flawless and perfect for Couture.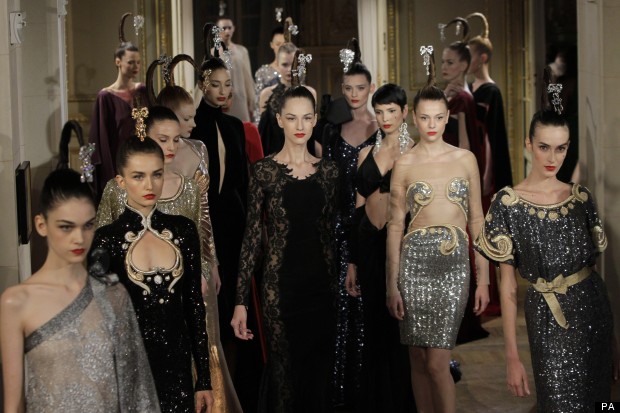 Let us know how you rate the Alexis look and see which stars have been watching in awe from the front-row below: