If the dress maketh the woman, then said dress has to be couture. And preferably Christian Dior.

Paris Couture Week has started and it's already stop-you-in-your-tracks beautiful. Here's to four days of opulence and mastery from Chanel, Versace, Jean Paul Gaultier and Valentino (to name just a fabulous few.)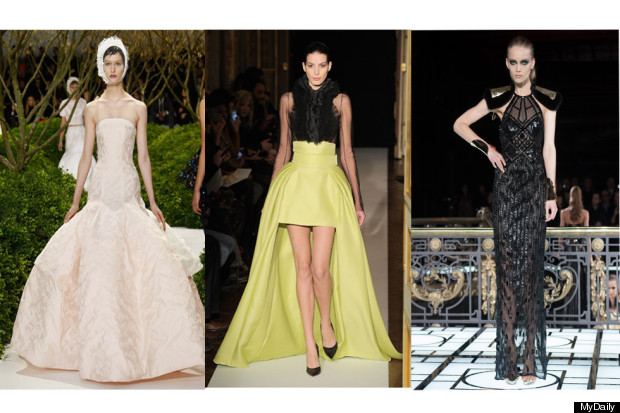 Twirl through our gallery of shows that have set the standard on day one: Versace was vibrant with fluoro pieces complete with sheer trains, Clarisse Hieraix's ruched asymmetric gowns made us gasp and Dior was, as predicted, to die for.