A Chanel collar, sharp Eddie Borgo studs and some serious cat-eye makeup... it's not quite the Emma Stone look that we're used to seeing. However, styled by Karl Templer, the Spiderman actress was willing to show off her dark side for the September issue of Interview magazine. And guess what? We love it.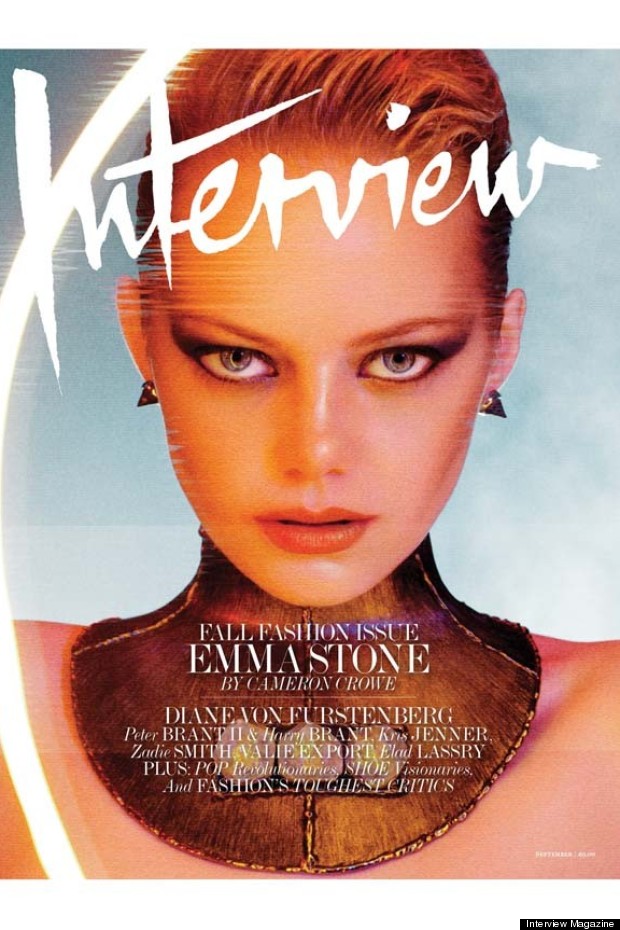 It's one seriously stylish dark side too. Metallic Lanvin, leather Christopher Kane and a Versace peplum all feature in her photo shoot, alongside her interview with film director Cameron Crowe.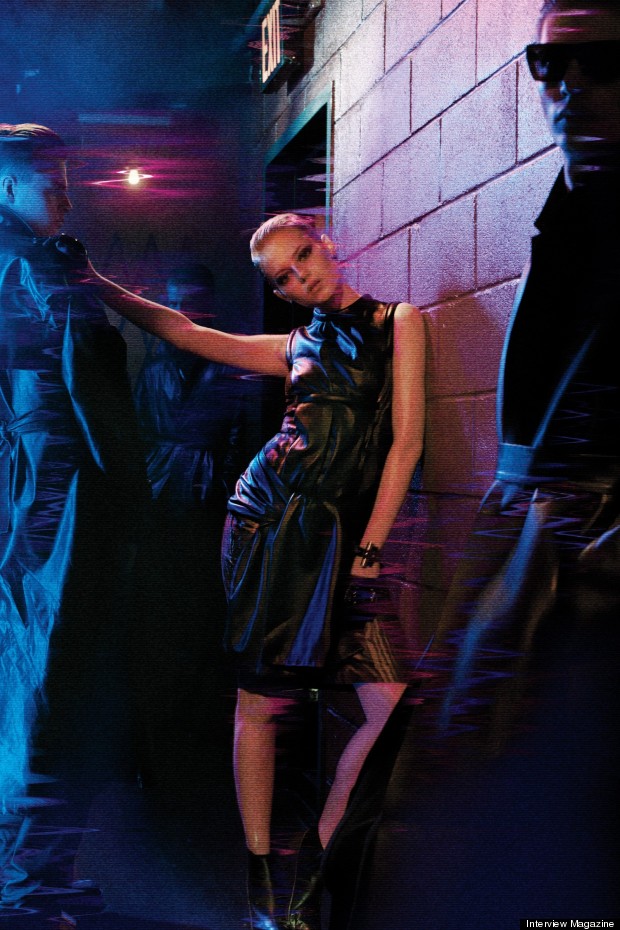 Speaking about Ryan Gosling, her co-star in her upcoming film, Gangster Squad, Stone says, "I've asked him to read a couple of scripts. I just really like hearing his viewpoint because I know that it's never going to be tainted. He's very much his own person".

And on making her first film, Superbad? "Well, just the whole experience of working on a movie with those guys as my first movie . . . I thought that every movie was going to be like that. I was like, "Oh, this is fun. You can just make it up as you go." But every movie is not like that".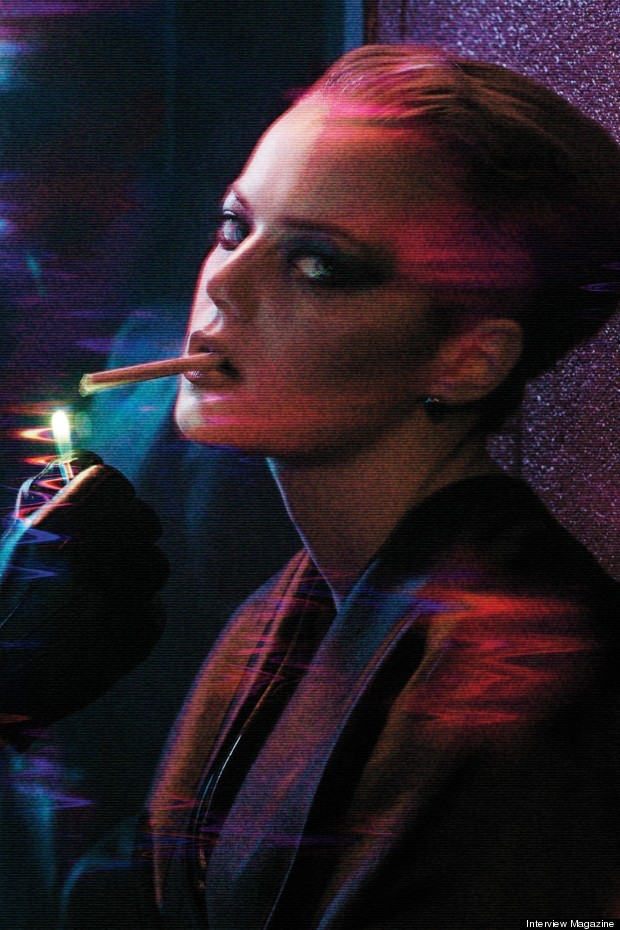 To read the full interview with Emma, visit www.interviewmagazine.com and see more of the cover star in her perfect 10 below: