Emma Watson has been "all grown up" for some time now, but this latest magazine cover - complete with a $3,200 Bottega Veneta jacket and Harry Winston earrings - suggests that the actress is about to embark on a new era, far removed from her Hermione Granger days.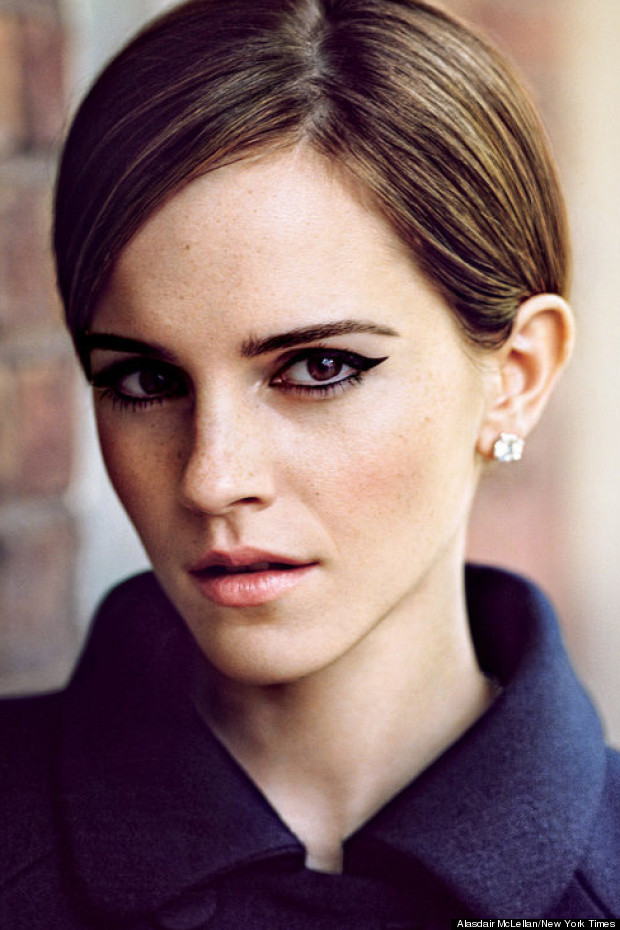 Watson stars on the cover of the New York Times Style Magazine Fall Fashion issue and frankly, we think she looks stunning. We're not sure if it's her slick, honey-toned crop or the addition of the cat eyes, but Watson has got the subtle sixties style well and truly covered.

In her interview with the magazine, she speaks about perfecting an American accent for her upcoming film, The Perks of Being a Wallflower and life after Harry Potter. She says, "I didn't have time to go off and do other films or other things to sort of show people that, oh, she is not just Hermione, she is an actress and she can go and do these other parts and roles. . . . I didn't, because I was so focused on, you know, on my GCSEs and on my AS and on my A-levels and then getting in to university and then whatever, I didn't really have time to do any of that".

So now that her education is almost complete, what's next for the unstoppable Emma Watson? "Before Bling Ring I said I'd really wanted to meet Sofia Coppola and - this is before I knew that she had a film in mind - ended up meeting her... And then I'm doing a film with Guillermo [del Toro] next summer, and I went to him and said Warner Brothers have given me the script for Beauty and the Beast but the only way I'd really want to do it is if you did it. And then miraculously he said, 'Oh, funnily enough Beauty and the Beast is my favorite fairy tale, I can't let anyone else do this, I'll start putting a team together".

Something tells us there are a lot more magazine covers to come.

To read the full interview, visit www.nytimes.com and to see more from their cover star, see her style evolution below:



Find out what Emma Watson is too famous for...