Christian Louboutin has finally unveiled his Cinderella shoe collaboration design - but rather than embracing a traditional glass slipper idea the shoe creator has revealed a pair of delicate lace and crystal heels topped with sparkling butterflies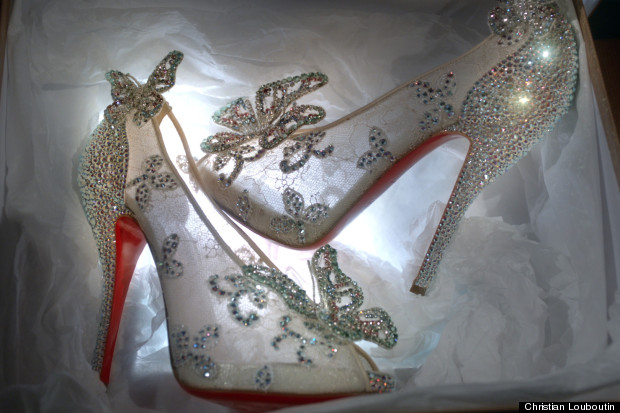 According to Louboutin himself, "Her character and her story dictated the design to me, it was all there in the pages and the words of this tale."

Wondering how to get your hands on a pair of the fairytale footwear? The brand has announced that a competition will be held to find a suitable home for one of the pairs - perhaps something involving a prince popping over to see if he has something in our size?

What do you think of the designs?