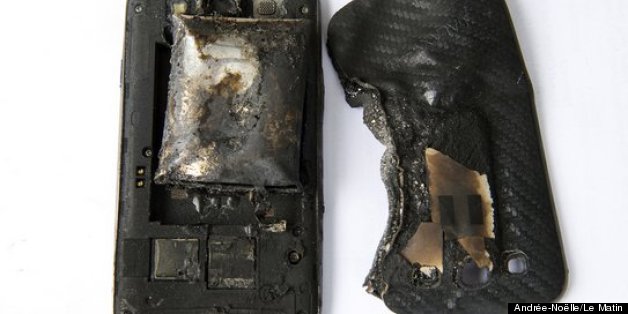 Andrée-Noëlle/Le Matin
A Swiss woman has claimed that her Samsung Galaxy S3 exploded, causing severe burns on her leg.
Fanny Schlatter, 18, told Le Matin that she was carrying her phone in her pocket when it combusted.
She said that the phone caused her trouser leg to be ripped off, and gave her "severe" burns.
But it is not known for sure if the phone exploded - and if it did, how widespread (or isolated) the issue really is.
Samsung has sold more than 60 million Galaxy S3s, and phones including iPhones, other Android handsets and even dumb phones have been reported to blow up from time to time.
Regardless, Samsung is said to be taking the report "seriously", though it has not issued a full comment on the matter.
In the meantime it's worth following the safety advice that comes with your phone, whatever the brand - keep it dry, keep it cool, and if it starts to hiss and bubble, run.
See some photos of the phone and Schlatter's injury below (GRAPHIC):