Rankin's bi-annual magazine Hunger has gone crazy for "Girls, Girls, Girls" in its fourth issue this Spring/Summer.

We're talking real girls, girls bold enough to face seven individual covers - hip girls who are hot on the music scene. Girls like Grimes. As for the red Ralph Lauren wears teamed with white Converse? Too cool.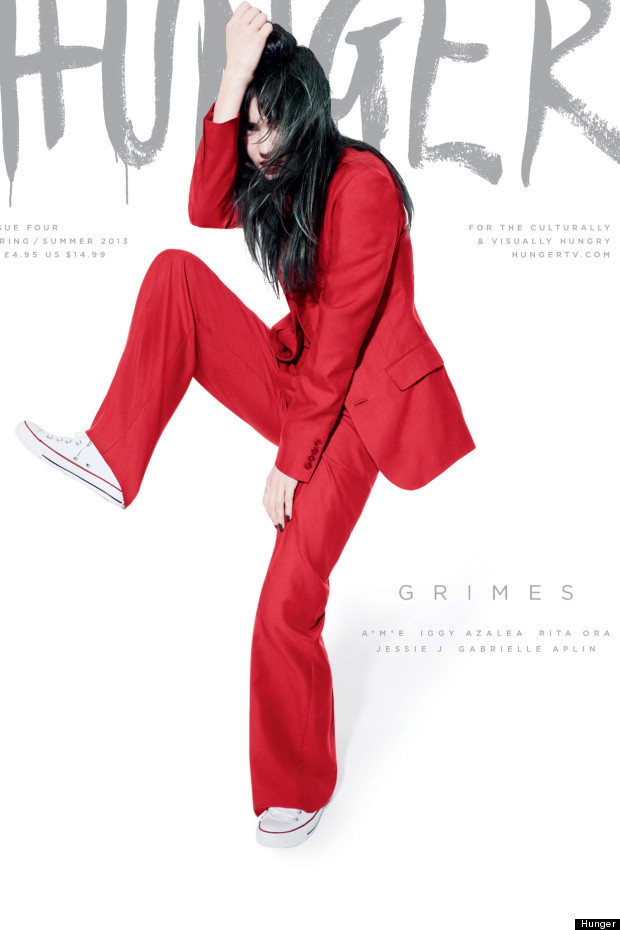 Along with electro-pop-prodigy Grimes (aka Claire Boucher) Rita Ora, Jessie J, Iggy Azalea, A*M*E, Gabrielle Aplin and Crystal Renn all play cover girl in a BIG way.

Grimes told Hunger the deets on her DIY approach to making it in the industry. "Social media was the means by which my career was even able to happen. You don't need to be on a major label to break," she said. "I directed all the videos; did all the album art, wrote and produced all the songs. To a degree, I was aware of the fact that I was playing the game, but that's part of the fun, I guess". Amazing.

Take a look at Grimes behind the scenes in this gorge shoot by Hunger TV:


Issue 4 of Hunger goes on sale 4 April 2013.