Harrods is to be transformed into a veritable Disney World this Christmas, paying tribute to iconic fairytale princesses with a fantastical (and fashionable) store takeover.

The world-famous London store has called upon some of the biggest names in fashion - including Versace, Oscar de la Renta and Elie Saab - to recreate the gowns of Cinderella, Sleeping Beauty, Snow White and co - which will be showcased in extravagant window displays, and celebrated with a host of special in-store events.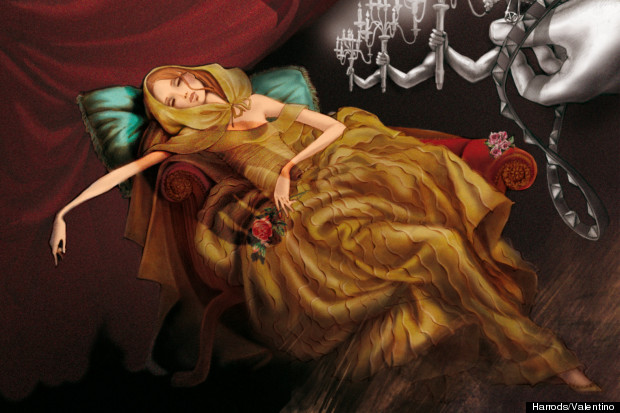 Photo: Valentino reimagines Beauty and the Beast

"Each year we strive to deliver a Christmas theme that will inspire and enthrall our customers," explains Store Image Director Mark Briggs. "Collaborating with Disney this year is an exciting prospect for the store, as it allows us to combine luxury and fashion with fantasy and nostalgia to execute a show-stopping Christmas."

Both our inner child and our outer adult are excited about this one.