The title quote is yet another reason we love Kate Winslet interviews.

Kate is the cover star of the June issue of Vanity Fair Italia and was speaking to the magazine about her image and the difficulty of struggling with weight and remarks about her weight


Once it was different, it hurt me. When I was twenty I pretended it didn't bother me, but I felt very bad, I did. In front of journalists and the public I acted superior, but I was dying inside. Now everything is different. It takes time, but you can learn it.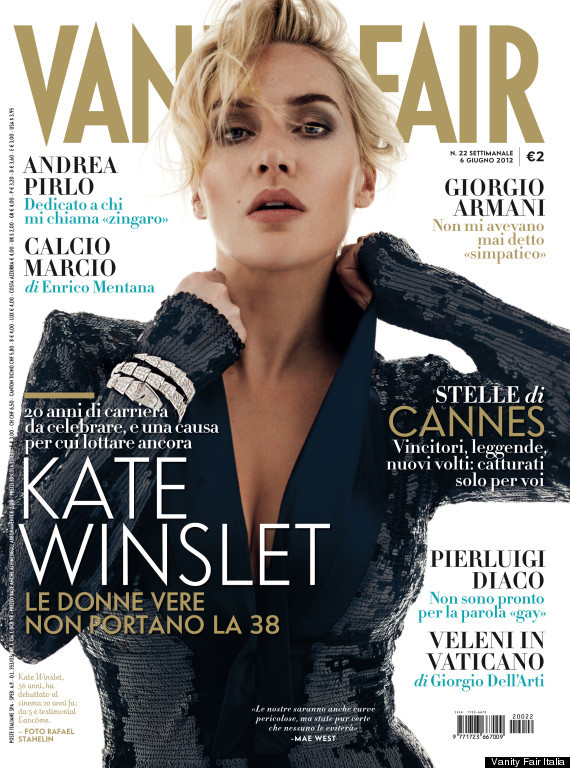 The actress went on to add, "it's true that you need much time to get rid of the fat girl you once were, but - you know - I am sincerely grateful for my buttocks. Wow, isn't this a wonderful line?"
Another quote of note? This in response to whether she gets bored fighting the corner of women who don't wear size XS:
I believe it is important to go on insisting that normality is not what we are exposed to. Honestly, among my acquaintances there is no woman wearing XS. No, sorry, there is one: my daughter. The point is that Mia is 11 years old.
Love. Her.
You can read more from the interview on the Vanity Fair Italia website.